Since vehicles are one of our prized possessions, it's only normal that we look for ways to protect them. Many believe that if they are safe drivers, they don't require any insurance policy other than the basic mandatory one. But, repeatedly, that proves not to be the case.
While accidents and road rage incidents are events from which you may sustain car damage, no one can guarantee that your parking spot is the safest place for your car. In addition, it's no secret that crime is on the rise. For instance, there are 217.77 vehicle thefts per 100.000 residents in Canada annually.
So, if you want to keep your car safe from vandalism, theft, and damage, your best bet is to obtain the perfect insurance.
While finding the right insurance takes some work, there are a few important steps you need to consider. Below you will find everything you need to know regarding vehicle insurance.
1. Take a Look Around
Signing the first insurance policy you are presented with might be a severe mistake. Instead, you should approach buying insurance like a piece of pricy electronic equipment. You will want to compare prices and visit different insurance agencies to find where you get the most out of your monthly premium.
While searching for the best insurance policy, know that some agencies will try to pass hidden fees. So, you must delegate this insurance-buying process to an expert. They can work with you to find the best insurance quote for you and ensure that the policy completely covers your vehicle. These experts are called brokers and specialize in finding the best insurance deals for clients.
That said, the best course of action is to buy insurance locally. Your local insurance brokerage understands clients' needs and will work with pertinent data to ensure that any damage to your car does not injure your financial health.
For instance, if you live in Guelph, Ontario your best course of action is to look for the right auto insurance in Guelph Ontario for you. Contact your broker so they can better interact with the insurance company and negotiate down that monthly premium.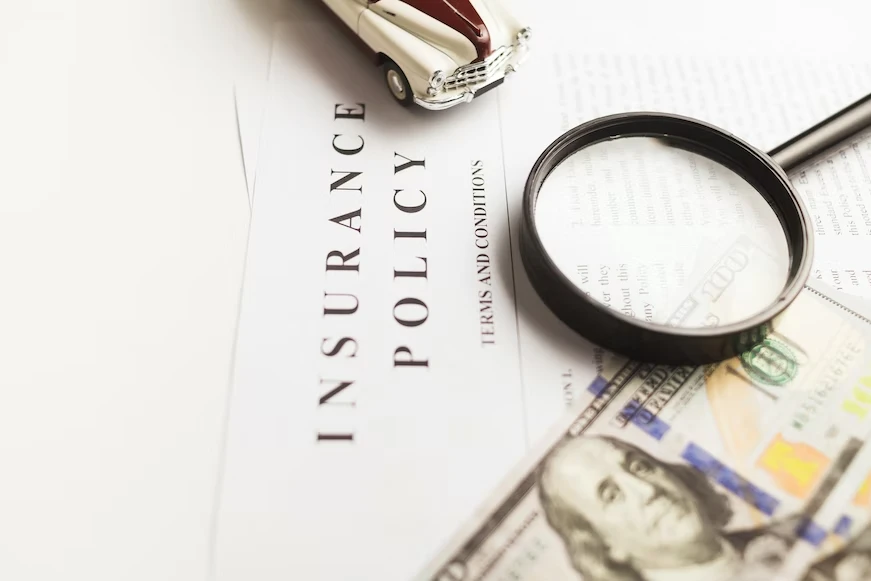 2. Understand How Types of Insurance Work
Collision, comprehensive, and third-party liability insurance are the most popular types of insurance. But, for some individuals, these terms might not be that familiar so let's explain them in more detail.
Third-Party Liability Insurance
The most basic type of automobile insurance is third-party liability coverage. This coverage is mandatory in Canada and protects you against being held responsible for any damage you cause to another person's property. For example, your third-party liability coverage kicks in if someone is hurt or their residential property is damaged by an at-fault collision you caused.
Collision Insurance
Collision coverage protects you financially if a collision with another vehicle occurs. If your car is leased or financed, collision coverage is a must. Otherwise, it's not mandatory to purchase collision insurance if you own your vehicle and it's strictly for personal use. 
Comprehensive Insurance
Comprehensive insurance is the best type of car insurance. This plan protects you against hail, theft, flood, or any other damage to your car. However, your monthly premiums will increase once you add more insurance options to your policy.
Furthermore, car insurance's minimum coverage requirements vary from province to province. If you recently moved to a new location, check with your insurance company to see if your coverage has increased or if your premium can be reduced to save money.
Although comprehensive coverage is strongly recommended, consumer reports warn against it if the annual premium exceeds 10% of the vehicle value.
3. Add-ons Are Worth Looking at
You can consider additional coverage depending on your situation and location. Coverage add-ons cover events not otherwise covered in your basic insurance policy.
The most popular insurance add-on is an accident forgiveness waiver, which will protect you against any premium increases if you are in an at-fault collision. If you are not aware, the more accidents you are involved in, the higher your monthly insurance premium will be.
Final Thought
Getting the right auto insurance is one of your most important responsibilities as a car owner. This is the best way to protect your car from expensive damages and accidents. However, before choosing the best car insurance plan, you must shop for quotes from various insurance providers and compare the price of the available insurance types. 
If you don't understand how insurance works, consider consulting brokers. They will find what you are looking for in no time and help you insure your vehicle correctly.