Dealing with insurance companies is a tricky process that can often be difficult to navigate. While insurance is something you never want to use, knowing how to deal with an insurance company is valuable if you ever find yourself in a car accident.
Working with your car insurance company is crucial to filing an accident claim or receiving money for accident damages in the aftermath of a car accident.
It is important to understand the many types of car insurance and how to deal with them. There are countless types of car insurance and different legal requirements for each state.
Main Types of Car Insurance
Understanding your specific insurance policy and what your insurance company covers in an accident is essential in filing an accident claim. There are three main types of car insurance that an insurance company offers.
Collision Coverage
Collision coverage will pay for any damages to your vehicle, including financial compensation for repair costs. Collision coverage can still cover any body shop costs even if you are the at-fault driver in your accident.
Comprehensive Coverage
Comprehensive coverage can pay for damages to your vehicle not sustained from an accident. Comprehensive coverage can cover the costs of vehicle damage due to unforeseen events such as vandalism or storm debris.
Liability Insurance
An insurance company can offer liability coverage for accidents where you are legally at fault. If you admit fault, your insurance company may be able to offer money for the other accident victims' injuries.
Additional Car Insurance Coverage
Alongside the regular types of insurance, it may be in your best interests to extend your insurance policy. Insurance companies typically add additional policy plans that cover a wider variety of areas.
MedPAy Medical Payments
MedPay is an optional add-on to your insurance policy. MedPay offers you and your passenger medical compensation for any injuries sustained in the accident, regardless of fault.
While MedPay will pay for medical bills and visits, it does not cover other accident-related damages, including lost wages and vehicle damage.
Personal Injury Protection
Personal injury protection (PIP) also covers the cost of medical bills for injuries sustained in an accident, regardless of fault. Unlike with MedPay, a person may be able to obtain injury-related lost wages through PIP.
PIP is not available in every state, so it is important to check with your insurance company if this is an option.
Uninsured Motorist insurance
If you are involved in an accident with an uninsured driver, you may be able to receive uninsured motorist coverage. In these circumstances, your insurance company can provide compensation for any medical expenses, injuries, or financial loss that the other driver cannot offer.
Depending on state regulations, your insurance company may require that you obtain a minimum uninsured motorist coverage plan.
Car Insurance Add-Ons
Your insurance company may offer more specific car insurance add-ons to enhance your policy and increase financial protection in an accident. While these insurance options are not required, they can provide a layer of financial security in certain circumstances. Evaluate your insurance needs and costs to determine what policy works best for you.
Gap Insurance
If you total your car and the expenses of your car loan outweigh the settlement offer from your insurance company, gap insurance will cover the difference.
Rental Reimbursement
If you need to rent a vehicle after an accident, your insurance company will pay for the cost of a rental vehicle while your car is in repair.
New Make/Model Replacement
Depending on your insurer, you may be eligible to receive a replacement car of the same make and model. If your car is totaled, your insurance company may cover the costs of the new vehicle.
Roadside Assistance Reimbursement
Roadside assistance is an add-on that many insurance companies offer. Roadside assistance covers any repair expenses needed on the road, like a flat tire or dead battery.
Your company may provide additional rideshare insurance if you are a rideshare driver and suffer from an accident while working. While this varies by company, it can be an excellent level of protection for rideshare drivers.
How Do Insurance Companies Make Money?
Dealing with insurance companies is challenging, but understanding how an insurance company makes money can be even more difficult. All insurance companies make their money in similar ways. It is helpful to understand how an insurance company makes money to ensure you receive fair treatment.
Underwriting
Insurance companies hire statistical professionals called actuaries to calculate financial risk variables to determine premium costs and insurance plan coverage. A premium is a built-in fee for the financial risk of an insurance company.
Actuaries determine premium prices based on several factors, including a person's medical records, age, sex, and accident history. These prices ensure that the insurance company will make a profit.
Reinsurance
Reinsurance is essentially insurance for insurance companies. When an insurance claim is significantly high, an insurance company may have a third-party insurer to pay for overage amounts. This practice protects an insurance company from fronting major insurance claims and facing more financial risk.
Investment Income
Proper underwriting and reinsurance can free up a lot of capital for an insurance company. Since insurance companies do not have to make a settlement offer until an insurance claim is submitted, they typically have excess money from the collected premiums.
Many insurance companies invest a percentage of their collected premiums, typically in low-risk ventures. While investment income often makes less for an insurance company than underwriting or reinsurance, it is still a form of income.
Limiting Claim Payments
Insurance companies are full of professional negotiators that will take every step possible to deny you total compensation. Insurance claims are often viewed as negotiation processes, meaning an insurance adjuster will often take advantage of people that do not understand how to negotiate.
It is not always safe to assume that your insurance company has your best interests. Because of this, knowing how to negotiate and prove your point is essential to receive a fair settlement.
Working with an attorney before you file a claim can be helpful. An attorney will be able to speak for you and strengthen your claim. An experienced lawyer will also be able to recognize when an insurance company is limiting your claim payment.
What to Do After a Car Accident?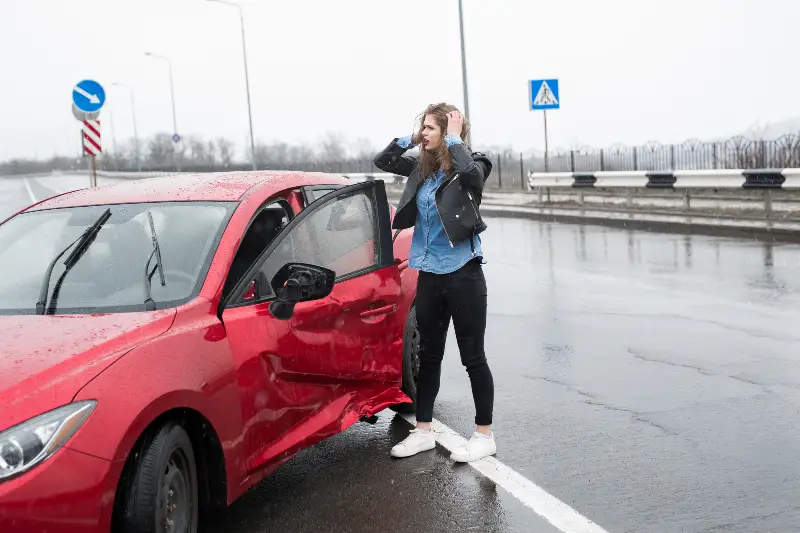 After suffering from a car accident, it is vital to remain as calm as possible and take the correct steps in the aftermath. Regardless of the severity of the accident, there are several steps that you should take immediately after suffering from a car accident.
Evaluate the Situation
Establishing safety is the main priority after a car crash. Ensure everyone in your vehicle is safe, and then check the other driver and passengers. If there are any injuries, it is vital to call an ambulance to get the injuries checked out and documented.
Calling the police directly after an accident is always recommended, regardless of perceived severity. Wait for the police to arrive to establish fault. Do not engage in a dispute with the other driver regarding fault or negligence.
Gather Information
After dealing with the initial shock of the accident, gathering as much evidence and information as possible is essential. Collecting relevant information at the accident scene can help to avoid later issues with your insurance company.
When it comes to collecting evidence, it is important to be thorough. An insurance company may not accept evidence without proper documentation. While the police report will likely include all of the following information, it is still helpful to have your own records.
Driver information
Start by exchanging information with the other driver involved in the accident. Make sure to gather their license and registration information, insurance company information, and contact information.
Witness information
It is essential to collect the contact information of any accident witnesses. These witnesses may be able to offer an unbiased report of the crash and help to prove fault. You can also ask for a recorded statement from witnesses. Having a statement in writing can help when filing an insurance claim.
Injury descriptions
If anyone involved in the crash is injured, it is important to document the injury. Thoroughly document any injuries in writing and include images of the injury if possible. This way, if an insurance company asks for detailed injury information, you will have fresh evidence at your disposal to file a personal injury claim.
Vehicle damage photos
Document any car damage, regardless of the damage level. Take photos of any vehicle damage to establish repair estimates in your insurance claim. If your car is deemed totaled at the accident scene, include this with your information. This information may be helpful when establishing rental reimbursement or car replacement.
Accident scene photos
Gathering as much evidence as possible from the accident scene is crucial in filing an insurance claim. Take pictures of skid marks on the road and damage to the surrounding property. Consult the police report for any added accident scene information.
Stay at the Accident Scene
It is crucial to remain at the accident scene until first responders give you clearance to leave. Leaving the scene may jeopardize the investigation and prevent professionals from collecting all necessary information.
You do not want to give any reason for first responders to suspect that you are at fault, so it is vital to follow instructions and be helpful in the investigation.
Prepare to File a Claim
While you do not have to file your claim immediately, it is crucial to file all claims promptly. Insurance companies have a strict time window for when they will allow you to file a claim after your accident.
Once you have gathered and reviewed all collected information, you can assess the claim system of your insurance company. Make sure you have a copy of the police report and any medical records associated with your accident before submitting your claim.
Insurance Negotiation Process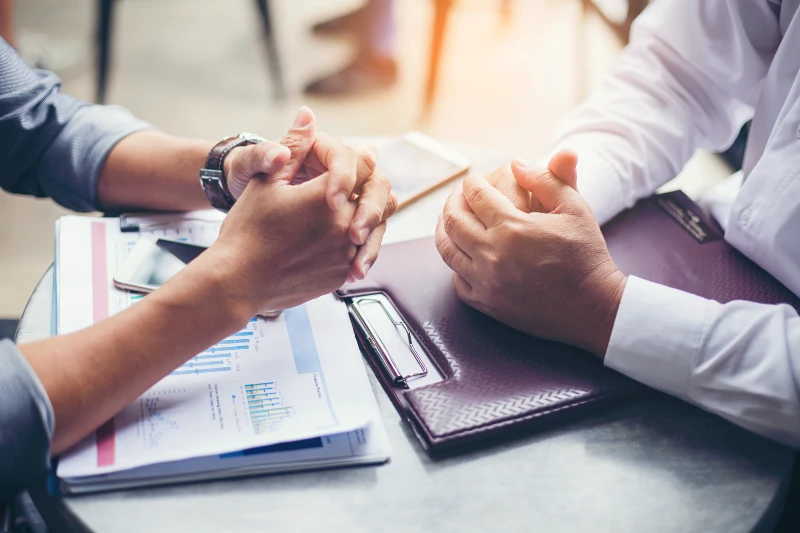 Insurance companies typically want to rush you into accepting a lower settlement offer than you deserve. Because of this, it is crucial to know how to negotiate with your insurance company to receive a fair settlement amount.
Submit a Claim
After gathering all relevant information regarding your accident, you are ready to file a claim. Contact your insurance company to kickstart this process.
You will likely receive a phone call from your insurance company, where you will have the opportunity to speak with an insurance adjuster. You have the right to deny phone conversation recordings, as you are under no legal obligation to give a recorded statement.
During this conversation, it is essential to remain calm and professional. You should limit personal information and aim to speak solely on the information relevant to your claim. Do not tell the insurance adjuster any extra information they do not need.
When discussing injuries with a claims adjuster, it is crucial to give only general details. Avoid exaggerating and overexplaining injuries. Generalizations will prevent you from providing detrimental statements that an adjuster could use against you in court.
Avoid blame statements or any language a claims adjuster could use against you in court. An insurance company adjuster will be looking for statements of fault, so be sure not to use language that conveys unwarranted blame.
Do not accept the first offer given to you by an insurance adjuster. This initial settlement amount is often lower than what you deserve. It is important to decline this first offer and negotiate for the best settlement you can earn.
Create Demand Letter
Writing a demand letter is the first step in pursuing the full value of your claim. A demand letter offers written documentation of your accident details and specific settlement and compensation demands.
At the beginning of your demand letter, list all relevant accident information and evidence. Provide your desired settlement amount for damages and injuries sustained in the accident and explain why the first offer is unfair.
Your demand letter should be a professional and concise account of your claim expectations. Make sure you use non-aggressive language and avoid anything that does not support your argument. It is also crucial to send your letter via certified mail so that you have documented proof of the date you mailed the letter.
Consider researching examples of proper demand letters before sending one to your insurer. You can also seek professional help in writing your demand letter. A personal injury attorney with proven experience dealing with insurance companies may be able to help you write your letter and determine a fair settlement amount.
You can also hire a public adjuster when constructing your claim and determining what value to settle on. A public adjuster has no vested interests in your insurance company, meaning they are more likely to work with you to determine the true compensation value you deserve.
Back and Forth Negotiation
After an adjuster receives your demand letter, they will likely give you a counteroffer higher than their first offer. It is essential to review any offers you receive carefully. You do not need to settle for the first counteroffer you receive.
If you do not receive a fair settlement offer that meets the full value of your case, you will likely need to continue negotiating with the adjuster. The negotiation process might go back and forth for a long time, so it is important to remain firm in your claim.
Do not sign anything given to you by your insurer without reviewing it in depth. Your adjuster may be trying to restrict your legal rights or have you accept a settlement that does not cover the full value of your case.
Reviewing your claim with a personal injury lawyer early in the process can be helpful. This way, you will have an experienced lawyer willing to deal with the adjuster for you. Working with an attorney can also help to speed up the negotiation process, as an adjuster is more likely to offer a higher initial settlement to a person backed by an attorney.
An experienced lawyer will also be able to point you in the right direction when it is time to accept an offer or determine a reasonable amount to settle on.
Seek Legal Advice From a Trusted Car Accident Attorney
Dealing with insurance companies and claims can quickly become a complicated mess. Working with a car accident attorney with proven experience dealing with settlement values and adjuster negotiations can be a helpful way to avoid stress and low settlement offers.
---
Author bio: McDonald at Law has over 20 years of experience dealing with insurance companies. Their unparalleled attorneys are committed to maximizing compensation for our clients.
McDonald at Law does not settle for a low value. If an insurance adjuster is unwilling to offer you the settlement value you deserve, a McDonald at Law attorney will fight for you in court. Their civil trial experience ensures that your insurer gives you a fair monetary value for your damages.