Accidents, by their very nature, are unplanned and unexpected. When they occur, individuals not only face the immediate challenges of medical treatment and recovery but often find themselves navigating the complex waters of insurance claims and settlements. 
For many, negotiating with insurance companies becomes an added stressor in an already trying time. This is where the expertise of a personal injury lawyer comes in. They act as a representative to ensure fair compensation for the injuries.  
This article explores how a personal injury lawyer can help negotiate with insurance companies. Read on to learn more.  
1. They Can Help You Understand The Intricacies Of Insurance Companies 
At the outset, it's essential to recognize that insurance companies are profit-driven entities. Their primary goal is not to compensate you generously but to protect their bottom line. They usually employ teams of adjusters and lawyers trained to minimize the amount they pay in claims. These professionals even use various tactics to reduce or outright deny valid applications.
For example, they may delay processing in the hopes that the policyholder will give up or forget about the claim. They may do this by asking for unnecessary information, losing paperwork, or taking a long time to decide. 
A personal injury lawyer, with their vast experience, can identify these tactics. They understand the strategies employed and can counter them effectively to ensure the victims don't fall prey to the manipulative techniques of insurance adjusters. Consequently, they can help injured individuals recover maximum compensation.  
2. They Can Help Evaluate The Real Value Of A Claim  
One of the initial challenges victims face is ascertaining the true value of their claims. Insurance companies might offer a settlement early on, which seems attractive, especially to those burdened by medical bills. However, these offers often fall short of covering long-term expenses and potential complications that might arise later.
A personal injury lawyer is trained to evaluate injury claims meticulously. They consider the current and future medical bills, loss of earnings, emotional distress, and other relevant factors. By doing so, they ensure that the victim is adequately compensated, taking into consideration both present and future needs to provide physical and financial recovery.   
3. They Are Efficient In Gathering Of Evidence 
Solid evidence is the cornerstone of any successful personal injury claim, but gathering this requires skill, time, and resources. Insurance companies might attempt to contest or invalidate the evidence presented, which could jeopardize the claim. 
Hence, working with a personal injury lawyer is important as they have access to resources and professionals, such as private investigators and medical experts, who can aid in collecting irrefutable evidence. They can also interview witnesses to the accident to understand what happened. These pieces of evidence can help support the victim's claim and strengthen their bargaining position during negotiations.  
4. They Have Skills In Negotiation And Litigation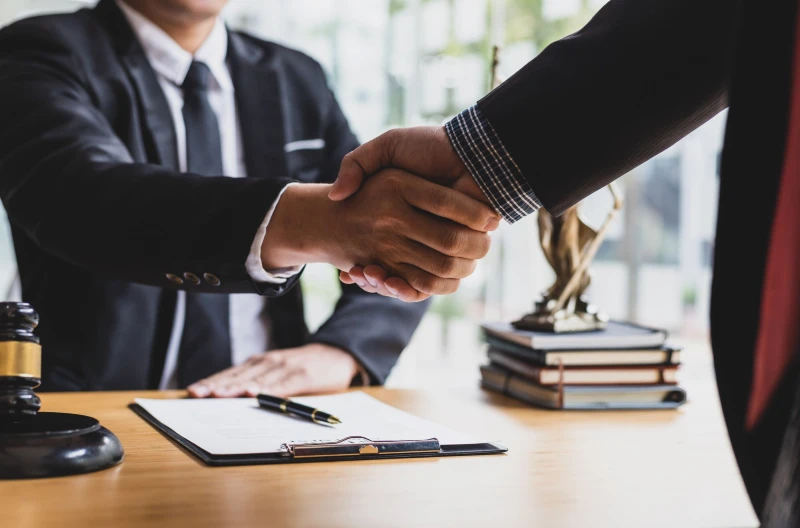 Negotiating with insurance companies is a nuanced process. It's a mix of understanding the legal intricacies and the value of the claim and employing effective communication strategies. Personal injury lawyers bring years of experience to the table. Their negotiation skills, honed over countless cases, give them an edge when dealing with insurance adjusters. 
However, not all negotiations reach a satisfactory conclusion. If negotiations fail or the insurance company refuses a fair settlement, the option to litigate remains. In such cases, having a personal injury lawyer becomes crucial. They can take the claim to court by presenting the case before a judge or jury and fighting for the rightful compensation that the victim deserves.  
5. They Can Help Protect The Victim's Rights  
Above all, a personal injury lawyer serves as a protector of the victim's rights. The legal landscape can be a maze of rules, regulations, and statutes of limitations. Overlooking any of these can be detrimental to the claim. Insurance companies might use any lapses to discredit the claim or offer a lower settlement. 
A personal injury lawyer acts as a guide in ensuring that all legal protocols are followed, deadlines are met, and the victim's best interests are always at the forefront. 
Final Thought  
In the aftermath of an accident, victims find themselves facing numerous challenges. The process of healing and rehabilitation is taxing. The journey becomes even more daunting when coupled with the need to negotiate with insurance companies. 
In such times, seeking legal assistance from a personal injury lawyer is paramount. They emerge as essential allies, ensuring victims receive the compensation they deserve.
By keeping the information mentioned above in mind, you'll understand how a lawyer can provide the support and representation needed to navigate the complex world of insurance claims and settlements.