As its name suggests, a slip and fall claim springs from an accident where the victim slipped and then fell. If the victim is lucky, the injuries can be minor. But, in more major cases, the injuries can also be severe. 
Whatever the extent of the injuries, the same fact remains—filing a slip and fall claim is necessary to receive compensation for the injuries the victim suffered.  
Filing a slip and fall claim might seem straightforward, but it can be quite challenging to demonstrate the negligence of the other party involved. Most would be more than willing to cooperate and give the appropriate compensation due, while others fight for their day in court. 
With that situation, it's unsurprising how even a minor slip and fall claim can escalate into a highly overwhelming situation for the parties concerned. 
On that note, read this helpful guide to learn more about all the steps when filing a slip and fall claim. 
1. Hire A Slip And Fall Accident Lawyer 
Some slip and fall accidents result in only minor injuries, while others can significantly impact your mobility. In such severe cases, the thought of navigating between offices to successfully file a slip and fall claim can be daunting. Add to this the stress of the unfamiliar process and uncertainty about where and how to begin, it can all feel overwhelming.
With a procedure as important and big as a slip and fall accident claim, there's no room for making any mistakes. Hence, hiring a slip and fall accident lawyer is the best way to go. Not only do they assure you of the best legal expertise and knowledge, but they also help take a lot of loads off your hands. 
When you've been found to be wrongfully injured due to the negligence of another, you must be adequately compensated for it. That's precisely the aim of every qualified and reputable slip and fall accident lawyer.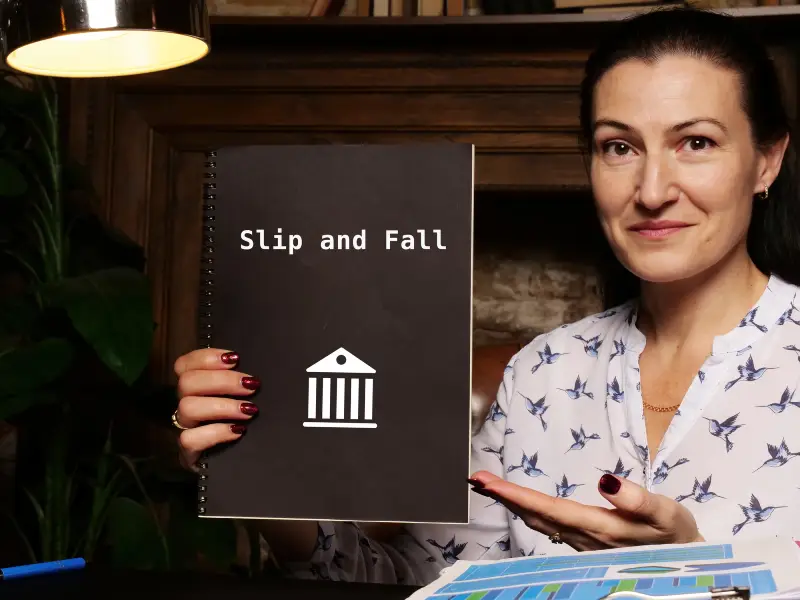 2. Gather All The Information Surrounding The Accident
Slip and fall claims are highly evidence-based. This means the more information you have about it, the better. That way, you can strengthen your claim that, indeed, your injuries were brought about by some negligence on the part of the establishment owners where you slipped and fell. 
The moment a slip and fall occurs, be sure to have answers to the following questions: 
What time of the day did the slip and fall accident happen? 

Were there any obstructions that led to the fall? 

What were the conditions surrounding the slip and fall? 

Did anyone witness your fall? Do you have their contact information? 
If you can't remember or gather the information yourself, ask any co-worker who saw it, view any security footage from the premises, or have anyone else who was there during the incident supply you with information. 
3. Take Pictures 
In connection to the tip discussed above, you also have to take pictures of the accident scene, your injuries, and the conditions that caused you to become injured. After all, it is tough to contest photos' originality and truthfulness. 
Plus, pictures you take can help you recall specific parts of the slip and fall case that you may start to forget about because of stress and other emotions on the rise. 
Be sure to take photos right away. If you're even just a tad bit late with this, the other party may have already made changes and repairs to the accident site, so when an inspection is made, the site is already in a much better condition than it was when its defects caused your accident to happen.
4. Seek Medical Treatment 
No matter how minor the injuries may be, seeking medical treatment for excellent recovery and documentation is necessary. After being examined by a medical practitioner, other injuries you didn't think you'd have could be uncovered.  
Medical records from the hospital or physician who saw you comprise some of the most substantial pieces of evidence to substantiate your slip and fall claim. Having medical records to support your claim may speed up the process.
5. Send A Demand Letter 
Before a slip and fall case or claim begins, your lawyer will most likely advise sending a demand letter to the negligent party and their insurance company. This letter should outline the circumstances of your accident to show how you slipped, fell, and were injured through the party's negligence. The demand letter should also contain the specific compensation you're asking for. 
Final Thought 
Before delving deeper into the steps, it's important to remember that each slip and fall case has unique circumstances. When filing a claim, make sure it suits the particular details surrounding your slip and fall case. 
Similar to other personal injury cases, the timeline of your case varies depending on factors like the injuries sustained, the case's complexity, and even the willingness of the other party to cooperate. 
That said, the steps above are constant and consistent, such that they apply universally to every slip and fall case. Remember to hire a good lawyer so you've got sound legal advice and guidance every step of the way.