Bussin is a slang word that you may have noticed on TikTok, Twitter, food, or heard in your daily life. It means that something is really good.
Bussin Definition 
What would you describe if something is really good? Some People may say "bussin". Bussin is primarily used to describe delicious food, then the uses are expanded to describe other awesome things, such as outstanding fashion cloth, pleasant travel, fancy new car, cool hairstyle, wonderful movies, exciting songs, and anything that is extremely good.
Bussin Example
In most cases, you may find people like to use "bussin" to describe delicious food. Sometimes you'll also come across others using it to describe things extremely great.
Example 1:
"Mom, the pizza is bussin, it is very tasty!"
Example 2:
"What did you put in the fish? That's Bussin!"
Who Uses "Bussin"?
"Bussin" is mainly used by teenagers and young adults, particularly TikTokers. The majority of older people have no idea what it means and are often confused when they hear it.
When Did the Word "Bussin" Become Popular?
From Google Trends, you can see the search trend or search interest of the word "bussin" started to increase fast from February 2021.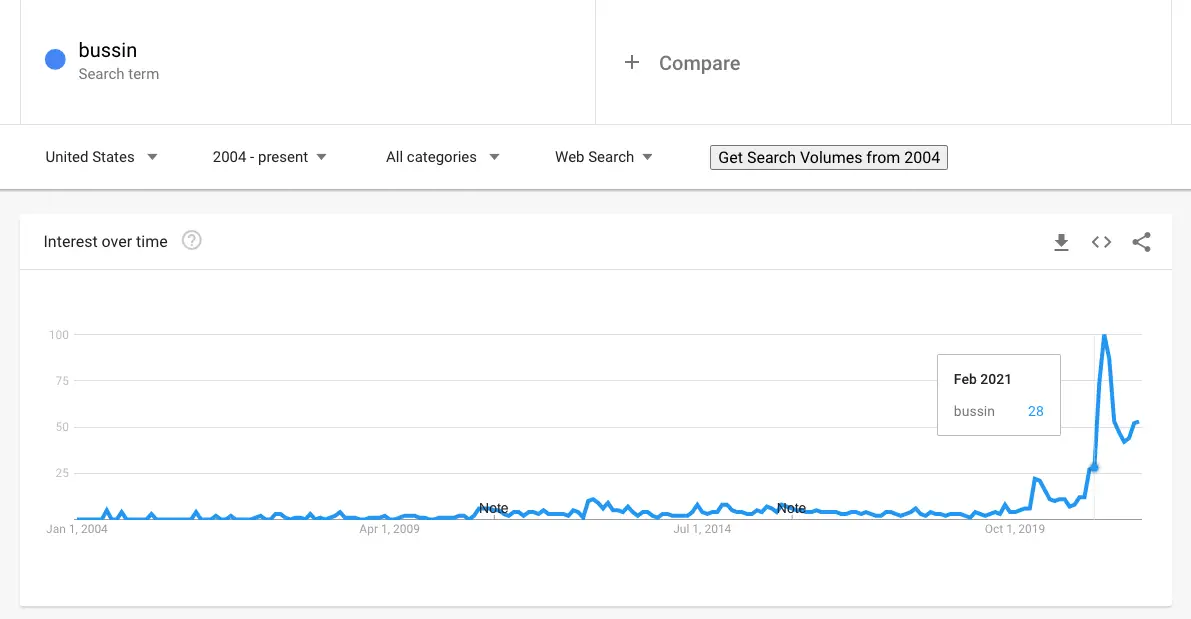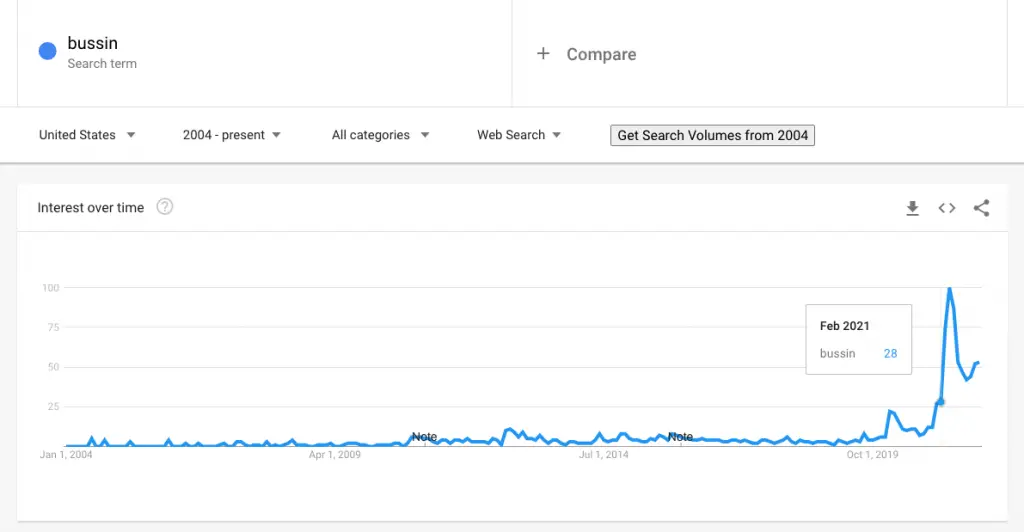 The rapper Tay Money popularized the word "bussin" in her song "Bussin (Whole Brand New)" In March 2020. Currently, the music video has more than 13 million views on Youtube. You can see the first peak in the following Google trends.
Then, one year later, "bussin" was boosted by a video on TikTok from the user "chinaglivens", where she said "Hot sauce and chicken? OMG, it is so good. It's gonna be bussin bussin!"  This video has 5.1 million views and afterward, it went viral.
As bussin was trending on TikTok, a popular foodie TikToker, Janelle Rohner, also made her video about bussin go viral.
She asked her followers what 'bussin' means, and the followers duetted her video and responded "Is it bussin, Janelle?" instead of answering her question.
When understood when it means, she said "To answer your question, yeah, it's bussin,". Now the video has 1.7 million views.
Bussin Controversy
Some users think 'bussin' should not be used in internet slang as it is an AAVE word which stands for African American Vernacular English or Vernacular Black English, that is not friendly to black people.
Final Thought
"Bussin" is a word that means something very good. You can describe something as "bussin" if you want to speak highly of it.
Featured image source