Retirement is a milestone many of us eagerly anticipate, offering the chance to bid farewell to the daily grind and embrace a world of leisure and self-discovery. But to truly savor this golden period, we must approach retirement with an organized plan and mindset geared toward happiness and fulfillment. 
In this blog post, we'll cover seven invaluable tips that will ensure a fulfilling post-retirement living experience and maximize every moment of it. Whether you are already enjoying its rewards or you are starting to plan your retirement years, these insights can empower you to design an incredible retirement plan.
1. Financial Planning and Budgeting
Effective financial planning and budgeting are crucial aspects of a successful retirement. The income in retirement typically consists of pensions, Social Security payments, and savings accounts. Using these resources wisely is important. Crafting a well-organized budget allows you to efficiently track expenses, establish financial objectives, and guarantee the longevity of your funds. 
Additionally, financial planning equips you to anticipate unforeseen expenses like healthcare or home repairs that may emerge as you grow older. Financial security in retirement should strike the proper balance between enjoying your golden years and safeguarding your future security.
As part of your retirement planning strategy, a reverse mortgage loan should be considered as an invaluable financial tool. This type of mortgage allows homeowners aged 62 or over to convert part of the equity in their home into tax-free income without selling or making monthly mortgage payments. This offers valuable flexibility during retirement by tapping into it for expenses or to enhance your quality of life.
2. Learning a New Language
Retirement provides an ideal opportunity to embark on the rewarding journey of learning a new language. Whether your aim is fluency in a foreign language or engaging with cultures through their native tongue, language learning is an enriching experience that not only keeps your mind active but can open doors to friendships and travel adventures that you never thought possible before.
For instance, you might consider taking Cantonese language lessons, which can be a gateway to exploring the vibrant culture and history of Hong Kong and parts of southern China. However, learning a new language is not just about knowing how to communicate with people; it broadens horizons in ways you might never imagined before.
3. Meditate
Meditation can significantly improve the quality of your retirement years. In fact, around 200–500 million people meditate worldwide. It provides a means of finding peace within an otherwise chaotic world. Setting aside time each day for meditation can help alleviate stress, improve mental clarity, and foster lasting inner tranquility and peace.
Meditation not only serves as a relaxation technique but can also serve as an avenue to self-discovery and mindfulness. It can help you form deeper relationships with yourself by better comprehending your thoughts and emotions as well as increasing mindfulness in daily experiences. Integrating meditation into your daily routine can be a highly rewarding experience that allows you to savor every moment of retirement with greater satisfaction and inner contentment.
4. Pursue Your Passions and Hobbies
Retirement provides an ideal opportunity to rediscover hobbies and passions you've forgotten about while working, such as painting, gardening, playing musical instruments, or cooking. Make the time for activities that please you.
Consider joining clubs or organizations related to your interests to connect with others who share your hobbies. Exploring your passions can provide a sense of purpose and satisfaction, making retirement a truly rewarding experience.
5. Socialize and Build Relationships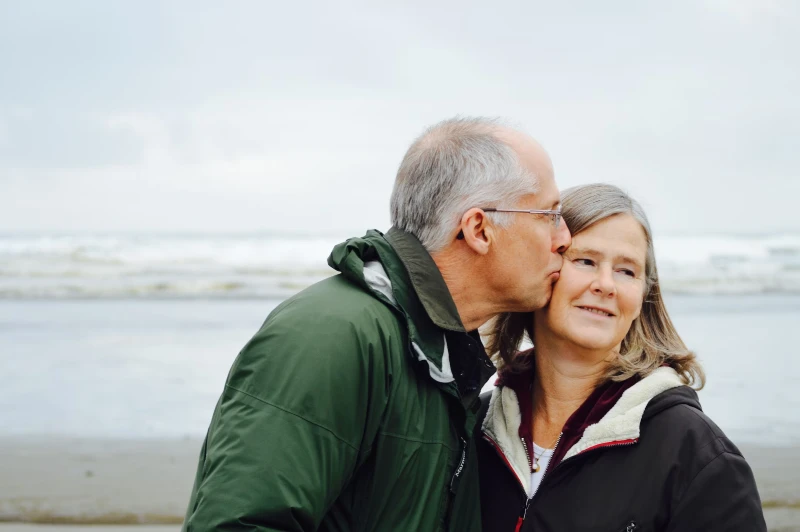 When you retire, a vibrant social life will be invaluable; it keeps you busy all week long, and you build a support network to keep you company. This can be quite beneficial since a lot of older people start to feel lonely in their retirement years. Strong social ties with family, the community, and friends can help lessen the risks of isolation and negative emotions in retirement.
Enjoying retirement should take priority over anything else. After all, no man is an island. Plan regular outings with friends and family, and consider trying new social activities.
You can have fun while feeding your soul by playing golf with friends every week, visiting relatives on the weekends, joining a social group, or going out to dinner with former colleagues once a month. Building and nurturing relationships in retirement can bring joy, support, and a sense of belonging to your life.
6. Give Back to the Community and Volunteer
Retirement provides a wonderful opportunity to make an impactful contribution to your community by volunteering or donating. By contributing time, talents, or resources through donations each month, you can use your experiences for good while giving others purpose and meaning in their lives.
Search out causes or organizations that reflect your values and interests, and dedicate some of your time and energy to supporting them. Mentoring young people, supporting local charities, or taking on environmental projects all count as opportunities for volunteerism that will add meaning and accomplishment to retirement years.
7. Practice Gratitude
Gratitude holds immense power, capable of transforming negativity into a source of joy. This is a valuable perspective to carry with you into retirement, where despite its many positive aspects, challenges like loneliness, a sense of purposelessness, and health concerns may also arise. Confronting these issues head-on can be achieved by emphasizing the positive aspects of your retirement journey.
One practical way to foster gratitude is through keeping a journal, where you sit down and record what makes you grateful. In moments of frustration or stress, gratitude reflections can act as an uplifting tool, helping you keep your spirits high when times get rough.
Final Thought
Retirement should be enjoyed and celebrated to its fullest. So, by following these seven tips you can create an enjoyable and fulfilling retirement. 
Remind yourself that retirement doesn't signal an end. Instead, it's the start of a whole new chapter filled with endless opportunities. Be open and hopeful as you embark on this new journey in life. It could turn out to be your greatest experience yet! You never know, the best may still lie ahead.