Are you a teenager looking for an exciting and challenging adventure? Look no further! In this blog post, we will reveal the secrets to planning the perfect escape room adventure just for teens. 
Escape rooms are immersive experiences that test your problem-solving skills and teamwork while providing thrilling entertainment. Whether you're planning a birthday party, a fun outing with friends, or simply seeking an adrenaline rush, this guide will help you create an unforgettable escape room experience. 
Get ready to unlock mysteries, solve puzzles, and race against the clock in this ultimate adventure designed exclusively for teens!
Why Do Teens Love Escape Rooms?
Escape from a Daily Routine
Escape rooms at Questroom provide a thrilling and unique adventure for teenagers. The puzzles are highly challenging, interactive, and fascinating. 
With rooms like the mysterious Red Giant escape adventure and the bone-chilling Minotaur room, expertly designed experiences offer an adrenaline-pumping adventure that cannot be found anywhere else.
Something Unusual
Puzzles are designed to be challenging and engaging. They are crafted to create a gripping scenario that will captivate even the most experienced escape room enthusiasts. Instead of merely simulating an experience, puzzles provide unique and standalone experiences. 
Whether your teenager is a seasoned escape room expert or trying it for the first time, escape rooms offer an unforgettable adventure that they will cherish.
A Great Pastime
Puzzles are crafted to cater to various strengths and skills, allowing individuals of different personality types to contribute in their own unique ways. 
Whether your group consists of adrenaline enthusiasts, quick-witted individuals, or a combination of both, our experiences offer something for everyone. It is an ideal choice for occasions ranging from birthday parties to prom night.
Having a Lot of Fun
Escape rooms offer a thrilling and challenging experience that is not only timed and adrenaline-inducing but also incredibly fun. Each room is uniquely designed by skilled room designers, ensuring that the puzzles and paths to escape are completely different from one room to another. 
As you navigate through the rooms, you'll search for hidden hints, take actions to reveal clues and work together with your team to gain freedom within the thrilling 60-minute timeframe. It's an unforgettable adventure that guarantees a lot of excitement and enjoyment.
What Events Can Be Held in an Escape Room?
Birthday Party
Hosting a birthday party at Escape the Place is a great idea! They have event space for up to 50 people and offer the option to bring or cater your own food. 
You can enjoy the event space for several hours before your escape room experience, making it a stress-free way to create an unforgettable birthday celebration.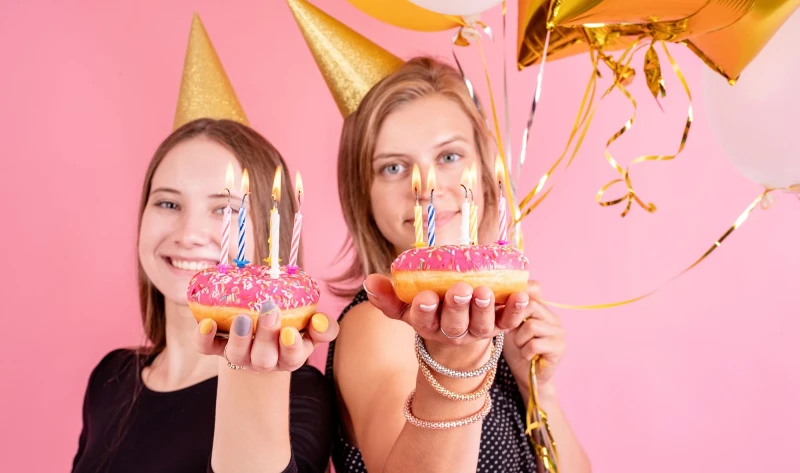 Date Night
Escape rooms offer a fantastic option for couples looking for a unique and exciting way to spend their first date. It provides a refreshing break from awkward glances and silences, allowing you to break the ice in a fun and engaging manner. You'll spend an hour immersed in a thrilling adventure, searching for clues and solving puzzles. 
By the end of the experience, you'll feel exhilarated, happy, and ready to share stories about your escapades.
Team Building
Building a functional team is a difficult task that involves hiring, training, and expecting consistent and effective results. It requires a significant effort to ensure that every individual and group can function as a cohesive unit for each project. 
While factors such as open communication, trust, specific skill sets, and analytical strengths contribute to a team's success, there are times when it is necessary to develop these aspects outside of the workplace as well. Many social activities and exercises have been designed for team-building purposes.
How to Plan an Escape Room Special Event?
Find the Best Escape Rooms
To organize an unforgettable party:
Begin by conducting thorough research on the

escape room center

near you.

Search for themes that match your and your friends' interests, whether it's a spooky haunted house or an adventure in a magical world.

Explore online reviews and testimonials to leave no stone unturned in your quest for a thrilling and memorable event.

Consider selecting an escape room center that provides birthday packages to simplify the planning process for your party.
Prepare a Guest List
Ensure to invite friends who are eager to dive into an interactive and mind-challenging adventure. Regardless of whether some of you are escape room veterans or all are first-timers, this event is bound to deliver laughs, puzzle-solving hurdles, and creative team-building moments, crafting memories to remember.
Make sure to stay within the room's player limit and have enough participants to boost your odds of successfully finishing the room.
Book a Room
After choosing the ideal location and settling your guest list, ensure to reach out to the staff to book your room. Talk about any special needs or customizations to set up the perfect atmosphere for your birthday party. It's advisable to reserve your room at least two weeks ahead to lock in your desired room and time, giving your guests ample time to arrange their plans.
Think About an Afterparty
After finishing the escape room challenge, consider extending the enjoyment with an afterparty at a close-by location. This gives everyone a chance to unwind and exchange exciting stories from the adventure.
Consider contacting the escape room to ask about reserving a private party room for your group. Numerous escape room venues provide various options for private events, including birthday celebrations.
Final Thought
In conclusion, planning the perfect escape room adventure for teens offers an exciting and challenging experience. 
Whether it's for a birthday party, a fun outing with friends, or simply seeking an adrenaline rush, escape rooms provide immersive and thrilling entertainment. Teens love escape rooms because they offer a break from daily routines, provide something unusual and exciting, serve as a great pastime, and guarantee a lot of fun. 
Escape rooms are also versatile and can be used for various events such as birthday parties, date nights, and team-building activities. 
By following the steps of finding the best escape rooms, preparing a guest list, booking a room, and considering an afterparty, you can create an unforgettable and memorable adventure for everyone involved.