Real estate investing (REI) involves buying, maintaining, and renting or selling real estate property for profit. It's a big commitment and requires some time and effort. Undertaking this journey is a great way to build wealth, but it can also be intimidating. 
There are many ways to invest in real estate, from traditional methods to more modern practices like using online platforms like the Concreit real estate investing app and many others. 
If you don't know where to start or need some guidance, this featured post will walk you through the process of how to begin your real estate investing journey. Keep on reading to learn more. 
1. Determine Your Financial Standing
The first step in real estate investing is determining your financial situation and what you can afford to invest in. This will help you decide which investment properties would work best for you and whether you have the financial capacity to undertake a real estate investment.
Determine how much money you have available for down payments, closing costs, or other expenses associated with buying property. Typically, a large down payment will lower monthly mortgage payments. 
This could also help increase the market value of your property over time. Lenders may see it as less risky than lending money on an investment property where the owner has little equity but hopes they'll someday recoup losses by selling off the property for a profit later.
2. Consider Your Credit Score 
A good credit score can make the difference between getting approved for a loan and being denied. You should therefore check your credit history so that there are no surprises when applying for financing on a property—you don't want anything unexpected popping up when they do their due diligence on your application. 
3. Research Your Options
Researching your options is a great way to begin your real estate investment journey. You have many choices when building your real estate portfolio, and it's important to know what each option entails before making any decisions.
To get started, look into the different investments in real estate that you can make. Do you want to invest in land that's already developed? Are you looking for rental properties? How do those options compare with buying houses or commercial buildings? Once you've narrowed down which kind of investment sounds most appealing and feasible, research that particular type further. 
Find out how much a property costs relative to its size and location. Knowing the average asking prices per square foot in the area you'd like to invest in is essential. 
Plus, get an idea about the factors affecting demand for each type of real estate– for example, the proximity to schools or public transportation. All these are factors worth considering when choosing what kind of property will work best for your needs.
If you are looking for homes in Florida, you will find many different houses available at eXp Realty's website, so you can choose accordingly.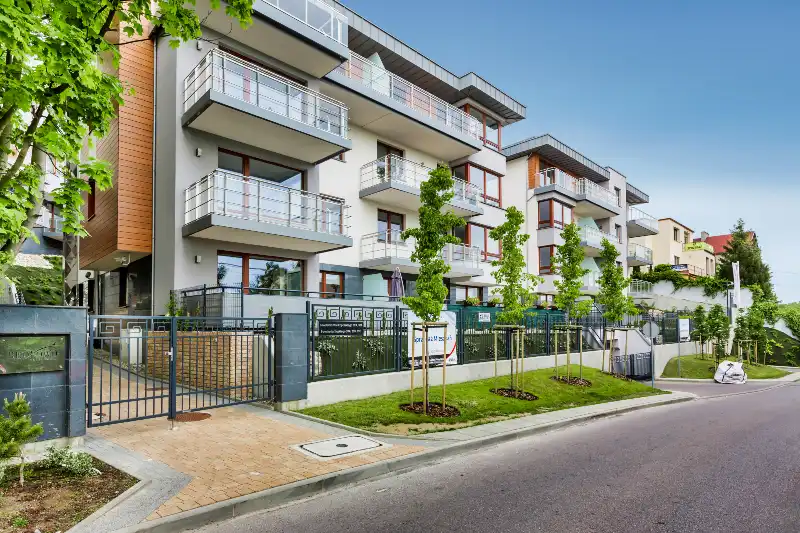 4. Set A Budget And Stick To It
Before you go out and make an offer on a property, make sure you have a budget set and stick to it. You need to be realistic about the kind of real estate investment you can afford and how much the monthly payments will add up to. 
When determining your budget, think about all of the costs involved in buying and selling a property such as:
Down payment;

Mortgage payments; 

Interest rates;

Taxes;

Insurance;

Maintenance fees; and the like. 
5. Look For Affordable Properties 
Since you've decided to begin your real estate investing journey, you must look for an affordable property. Most investors and lenders will often look for properties in good condition with a history of successful rentals. These properties are usually easier to finance because they're considered safer investments. 
Additionally, consider finding something within an area with good zoning laws. This could help protect your investment from future changes by local government agencies.
6. Location, location, location
Location, location, location. The importance of this phrase cannot be overstated when it comes to real estate investing. It's often said that the three most important factors in real estate are location, location, and location. This sentiment is especially true for those who wish to buy and rent a property instead of living there themselves. 
If you're planning on investing in properties, then finding areas with good schools and high employment rates will come in handy when it's time to lease or resell your properties. Learn about every location you've considered. The more you know about a potential investment opportunity before you begin, the better off you'll be.
7. Get Professional Help
Now that you've decided to become a real estate investor and have been doing a little research, it's time to find some help. Finding the right investments can be overwhelming if you are new to investing in real estate, whether through an REI program or on your own. 
Most people aren't familiar with the process of buying property for investment purposes, so if you have questions about real estate investing or want help from someone experienced in this field, finding a good realtor to partner with can be helpful.
Final Thought
Whether you're looking for your first home, a second one, or your third, buying real estate is a smart move that will help build wealth over time. You can buy real estate on your own or with the help of a partner, an agent, or an online platform that connects you with other investors. Real estate is an excellent investment, and it's easier than ever to get started.