These days, there's no two ways about it – if you're using a device to access the internet at all, you need antivirus protection on that device. 
But what is the best antivirus protection to get? There are so many options available. Should you pay for an antivirus suite or use a free program? Is anti-malware software the same as antivirus software? What features do you really need in an antivirus software?
If you're pretty savvy about malware and viruses – aware of what threats are going around and knowledgeable about how to protect yourself – then maybe you can get by with a free antivirus program. Some of them are pretty good. But they don't offer protection for multiple devices and they don't offer most of the features that can make a paid subscription worth it.
Effective Antivirus and Malware Protection
Effectively detecting and stopping computer viruses is the most basic function that any antivirus program must perform – it's right there in the name. But how can you tell which antivirus programs really do detect, block, and eliminate threats effectively? 
Look to independent third-party testing labs, like AV Comparatives and AV-Test, to tell you how effective the different antivirus programs are. Look for an antivirus software suite with a high malware detection rate. You're looking for software that stops at least 95 percent of the viruses and malware it encounters. The rate of false positives should be low, so it's not always freaking out at you about harmless programs.
Email Spam Filters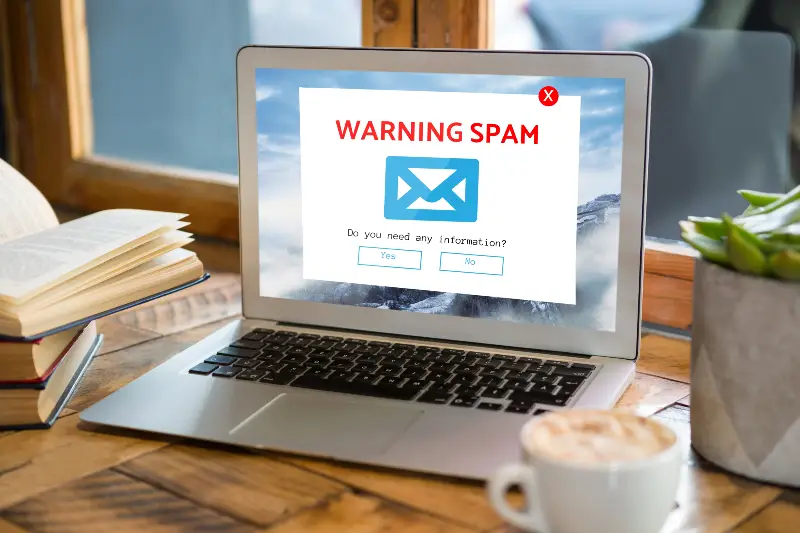 Most email clients have their own spam protections built in these days, but those don't stop every scam attempt. With scammers getting more and more sophisticated these days, you could easily get sucked in by a phishing scam in a moment of weakness. It's best if these kinds of emails don't land in your inbox in the first place.
Most premium antivirus software suites also include phishing filters for instant messaging apps and platforms. That means if someone hacks your sister's Facebook and attempts to pose as her to hopefully talk you into sending some cash, you won't get the IM because the filter will have flagged it as spam.
Privacy Protection for Social Media
People these days put so much of their lives online, but there's something to be said for maintaining some of your privacy online. For one thing, it's less fodder for scammers to use in their social engineering attempts or to guess the security questions to your passwords. When you're about to give up personal information online, an antivirus suite with privacy protection will, it is to be hoped, make you think twice about compromising the security of your personal data.
Light System Load
One of the most common complaints people have about paid antivirus programs is that they're too demanding of system resources and slow everything else down. A program with a heavy system load might not be too bad on a new, fast machine, but if you're running an older machine, or just don't want to risk slowing down your system, look for a program with a light system load. 
You can read software reviews online to find out how much a given program might bog down your system, both while it's running scans and while it's operating in the background.
Protection for Multiple Devices
A major drawback of free antivirus programs is that you can only install them on one device at a time. That means you might have to use different antivirus programs on different devices, or you might have to choose which device gets protection. 
Paid antivirus programs allow you to protect multiple devices. American households are getting more and more connected devices, and it's getting to be where every member of the family has a smartphone and a laptop or maybe a tablet. You want to be able to protect all of those devices at the same time, using the same antivirus program.
Ease of Use
You obviously don't want to buy an antivirus program that you don't know how to use. Free programs aren't always perfectly intuitive, either. Fortunately, you can test most paid antivirus programs out for a trial period before committing to a year of the subscription. 
When you're shopping for antivirus software, it's crucial to know what you're looking for. To get the protection you need and the features you want, the best choice is a paid antivirus program with comprehensive protection for every device in your household.