Kenya is a wonderful destination for understanding wildlife, and its vast, phenomenal landscape has a huge story to tell about their lives. A safari through its forests will take you to many places where you can see exotic wildlife at close quarters, observe their behaviour, and learn about their life patterns.
You will be taken to so many places by skilled and trained guides who are locals and know the areas very well, so they will make you feel comfortable very quickly. They also give a lot of information about the beasts moving about and what kind of actions you can expect from them, and they will also direct you to spots from which they can be best viewed.
Why Opt For A Kenyan Safari Expedition?
The key feature of Kenya is that it has immense wildlife, and watching them is an immense thrill. Either they are moving about, walking with their young ones, finding game to hunt, and much more. 
As they wander about, those watching them have to traverse a huge and changing, beautiful landscape where they can learn about and experience so many different aspects of nature. As Kenya is close to the beach, you can opt to spend the day on a safari, while in the evening you can enjoy a party and seafood at a beach.
Opt for Kenya Airways booking to reach the country and enjoy fantastic safaris like never before. Safari expeditions are like none other because you venture into the wilderness and get close to nature. If you are a wildlife expert or study them, then a safari is the best means of learning their behaviour at closer quarters. 
During an expedition, you might also come across a spot from which Mt. Kilimanjaro can be best viewed and photographed. Here is a look at what kind of exciting safaris you can opt for to get the most out of the exotic wilderness and wildlife of this country:
What Type Of Safaris Can You Opt for?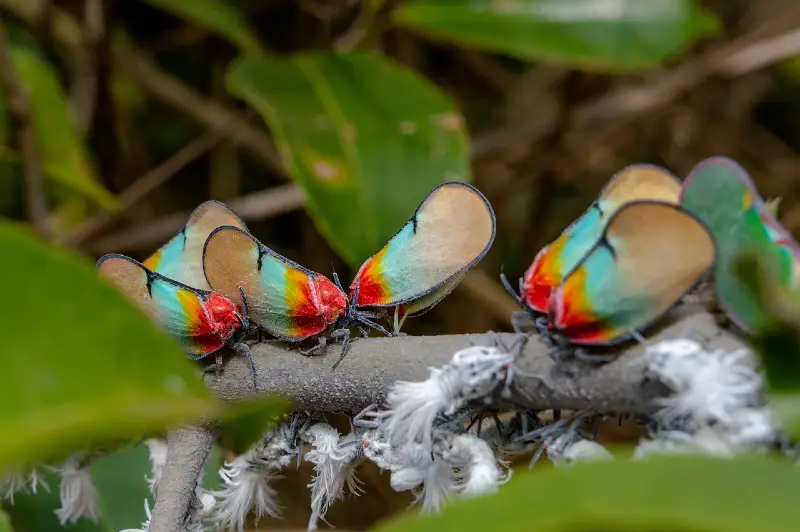 Kenya is home to some 800 bird species, and many of them cannot be found in any other part of the world. On a typical bird tour, not only will you be seeing some very unusual-looking birds, some of which are pretty large and wild, but you will also travel across diverse landscapes. 
Your tour will take you through semi-desert areas, savannas, coastal estuaries, semi-desert areas, etc. You can book bird-watching tours in locations such as Taita Hills, Masai Mara, Arabuko-Sokoke Forest, etc.
This country has a fantastic and vibrant wildebeest migration occurring annually, and you can catch the action by booking a safari tour for it at the Asilia Rekero Camp in the Maasai Mara. 
Check out the river view tent to have a look at many animals such as buffalos, gazelles, lions, antelopes, etc. as they move about feeding and also make their way to another feeding ground. If you want to photograph the animals in action, opt for a vehicle with features that can be used to take low-angle photos.
Game viewing can be done in the Tsavo National Parks, which are located in both the east and west parts of the country, separated by just the Nairobi-Mombasa highway. The animals that can be best viewed are the rhinos and the elephants. 
The east park is very different in its landscape from the west park, and so you will have much of an adventure exploring them and viewing the wildlife that is scattered throughout their large expanse. The Lewa Conservancy is another place where you can view an abundance of rhinos moving about in the wilderness.
How about a lovely beach safari that lets you soak your legs in pristine blue waters that lap across soft sand? There are so many water sports adventures that you can indulge in, such as kayaking, skiing, snorkelling, diving, etc. Some of the many places where you can book such safaris include Lamu Island, Chale Island, Mombasa, and Kilifi.
Opting for a mobile safari is yet another way of enjoying an exploration of the fantastic wildness of Kenya and viewing the big five animals. Such a safari offers access to exclusive dinners, camps with the latest facilities, and exotic locations like never before. Places where you can opt for such a safari include the Wildebeest Eco Camp, Thompson Falls Camp Lodge, and Mamba Falls.
Some Key Points To Note
Tourists who come here for a safari expedition contribute to protecting Kenya's wildlife, many of which are endangered, such as the white rhino, pangolin, etc. Kenya has a large number of parks and game reserves where safaris are conducted, so there are plenty of places to choose from where you can view wildlife closely. Out of these, it is the Masala Mara National Reserve that offers the best experience in viewing various animal and bird species.
Book your Kenyan safari tour between the months of June and October, when the weather is dry. This is the time of year when the climate is most suitable for exploration and enjoying the wilderness as the Savannah thrives. A Kenya Airways booking is the best means of reaching Kenya safely for a lovely safari tour with your family.
In addition to watching the big five animals which are rhinos, elephants, leopards, cape buffalo, and lions, during safaris, you can also indulge in bird watching, as there are so many species with exotic plumage that can be viewed from different places. 
These beautiful, intriguing feathered friends are either native to the place or arrived by migration. One of the most amazing species is the pink flamingo, which can be seen in the Rift Valley Lakes. If you come between October and February, you can see so many Arctic birds arriving in large numbers.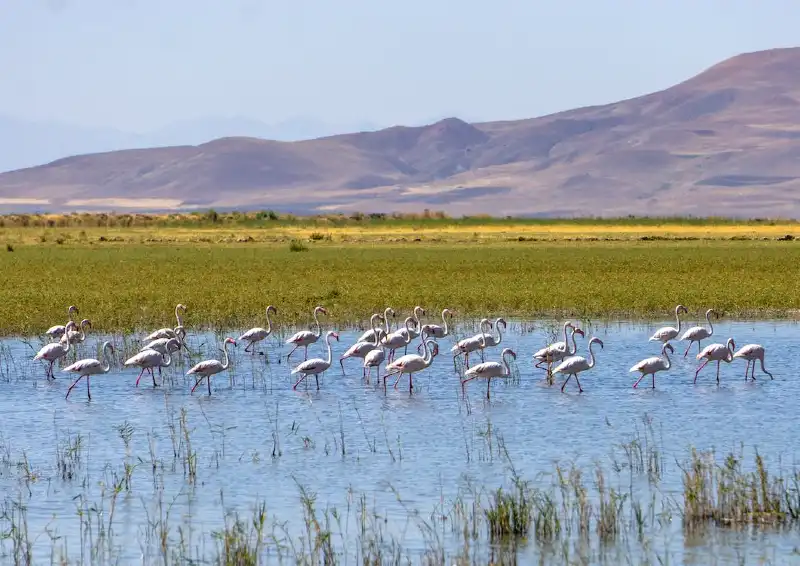 Final Thought
Kenya has a lovely climate that lets you enjoy your safari journey to the maximum extent. The safari accommodation offered in Kenya is comfortable, enabling guests to enjoy spacious rooms where they can rest and relax after a long safari journey during the day. 
Delicious meals are cooked over a wood fire and served to guests piping hot! At night, you can sleep in beds that have been placed on platforms.