Quality products are everyone's key to succeeding in an online selling market. Customers have a lot of choices when it comes to online shopping, and they're often looking for items that will meet their needs and exceed their expectations. 
Similar products are shown on one page when browsing in a digital market, causing the sellers to have difficulties marketing their products. However, consumers are less concerned with marketing than ever before; they are now pickier when searching for high-quality goods. 
Before purchasing, customers rely on the seller to give accurate information about the products' quality since they cannot physically inspect the items before making a purchase. With these, they will not only remain satisfied because they will see that their needs are being met, but they will also continue to have faith in you as the seller.
Now that you know how important it is to have high-quality products in your cart to sell your online business, you must look for strategies when choosing your suppliers for products to be sold on Amazon. 
And with this, you can set yourself apart from the competition by offering quality products and building a loyal customer base. But before delving any further, it's important to first understand what Amazon FBA is and how one can become its seller. Read on to know more!
Learn: What is Amazon FBA?
Amazon FBA stands for Fulfillment by Amazon. Businesses can use this service to store their goods in Amazon's fulfillment facilities. They will also handle the fulfillment, and shipping for the sellers enrolled under this program. With the FBA program, a business can expand its operations by benefiting from Amazon's superior logistics and customer support.
For Amazon sellers that want to concentrate on their product and leave the fulfillment to Amazon, FBA is a fantastic option. Businesses that want to benefit from Amazon's size and reach should also consider it. It's a definitive way to make the most of all the Amazon sellers' tools.
Steps on How to Apply for an Amazon FBA
Enrolling your brand in the Amazon FBA program is a great way for you to focus on the other aspects of your business such as product development and marketing. After knowing how enrolling in FBA can significantly help your business, you might be enticed to sign up for it. Here's how you can do it:
Step 1: Create an Amazon Seller Account
Make an account on Amazon to enter the website, look for the "

Sell on Amazon

" page, and click "

Start selling

."

After creating your Amazon account, you need to include other seller information such as taxes and payment information. 
Step 2: Set up your seller account with Amazon FBA
After filling in all the necessary details, click on the "

Save and continue

" button.

Choose if you want to "Sell as an Individual" or "Sell as a Professional". An individual account, however, won't have a monthly fee but you'll be charged $0.99 for each sale. A professional account carries no additional costs.

After creating your Amazon selling account, add FBA to your account.
Step 3: Create a Product Listings
It's time to list your products on your webpage. Click the "

Add a product

" button after choosing a product category.

You'll then be asked to provide the product name, description, price, and condition of your product on the next page. This part is important since this will be used to introduce your product to potential Amazon shoppers and for them to get to know your product well. So make sure to answer all the required fields before moving forward. 
Step 4: Promote Your Products
When you have already listed your products in the Amazon store, it's time to promote your goods to your customers. There are plenty of techniques to do this. One is creating product ads and another is using Amazon's pay-per-click (PPC) advertising program. You can help potential customers see your products by using these two strategies.

After setting up and ensuring that your account is ready for promotion, you need to ensure its Amazon account optimization for maximum efficiency of your seller account. Keep track of your order history and feedback rating. It's important that your seller account stays healthy.
7 Proven Strategies to find Amazon FBA Suppliers
You're probably always looking for ways to grow your business as an Amazon seller and sell more products. Working with trustworthy and high-caliber suppliers is one way to achieve this. Selecting the best supplier or suppliers can be challenging, but it can become much simpler with the right plans. The following seven suggestions will help you choose the best Amazon FBA business suppliers.
When sourcing products to sell on Amazon, it's important to find suppliers that can offer you good terms on quality products. You can use these techniques to locate a supplier who can satisfy your needs.
1. Conduct Research
Accomplishing your research before selecting a supplier is important. You want to trust the business you're working with because you will be investing money in them. By reading reviews and checking out their website, you can better understand who they are and what they're all about. 
Plus, you might find useful information you didn't know before, like what to sell on Amazon FBA. For example, you might learn that a certain supplier offers discounts for bulk orders or has a satisfaction guarantee. By doing your research, you can guarantee that you're getting the finest attainable service. 
2. Ask Around
As a consumer, it's always good to get a recommendation from a friend or someone you know. The same applies when looking for a supplier. Ask around and see if anyone in the field you know has had success with a particular supplier. Since there is strength in numbers, speaking to as many people as possible is the best option. Once you've tightened down your options, take some time to research each supplier. 
Look at their customer reviews and see what other people say about them. This will give you a reasonable presumption of what to predict if you do business with them. And ultimately, don't be terrified to ask for references. A good supplier should be able to deliver you with a list of pleased customers who are happy to vouch for their services. So, you know, you can be sure you'll find the right supplier if you stick to these easy guidelines.
3. Compare Prices
When running a business, discovering a good supplier who can supply you with the products or services you need at a competitive price is important. Unfortunately, discovering these can be hard because there's a lot in a pool. As a result, we've provided a list of a few things to consider when evaluating prices:
Make sure you're comparing products with a basis.

That is, make sure you compare similar products or services in terms of quality and features.

Don't just compare the purchase price; compare the entire cost of ownership.

The total cost of ownership will be higher, for instance, if one supplier offers a lower purchase price but charges more for shipping.

Compare discounts and promotional offers carefully.

To help their customers to save money, some suppliers may run sales or other promotions. You can be sure that you are getting the best value for your money by considering these factors.
4. Check Samples
When you have already found a potential supplier, ask them a request that, if possible, they will send you samples of their products so that you can test them yourself. 
Requesting samples of their products is always smart, so do this before making your final decision. Then, you can test the products to see if they meet your standards. Finally, make sure to put the products through various tests to get a well-rounded idea of their quality. 
It's also a good idea to compare the samples to similar products from other suppliers. This will help you to gauge the value that the supplier can provide. Then, if you're satisfied with the samples, you can now move forward confidently, knowing that you have found a supplier that can provide high-quality products.
5. Look at Certifications
One important thing to consider during final consideration is the certification. An example of an international standard for quality management systems is the ISO 9001:2015 certification. Having this certification shows that a potential supplier meets specific standards for quality. 
Whether or not a supplier has the required certifications, knowing this kind of quality about them can give you peace of mind knowing that you are working with a supplier dedicated to quality.
6. Consider Delivery Times
Delivery time is important for consideration because you want a supplier who can fulfill orders quickly and comply with your preferred delivery schedules. Here are some steps to ensure your supplier can fulfill your delivery requirements:
Request for testimonials from other businesses who have used the supplier. This will help you determine whether the supplier can meet deadlines and how quickly they can turn around orders. 

Ask for a sample of the item you want to buy. You can then assess the product's quality and the supplier's production line's speed. 

When placing your order, be specific about your delivery requirements. This will ensure that your supplier knows your expectations and help prevent misunderstandings. 
With these things in mind, you can be sure that your supplier is aware of your delivery-related expectations and that you will receive your order without any issues and on time.
7. Go with Your Gut Instinct
After reading all other strategies, you'd realize that there are a lot of factors to consider in selecting Amazon FBA suppliers. But in the end, it's up to you to choose the supplier that best suits your business's requirements. 
Even if the supplier's credentials look good on paper but you feel like there's something wrong with it, always trust your gut and pick the course of motion that seems most logical to you. You are the expert in your industry after all. Additionally, you can quickly check and fix any issues if something doesn't feel right using your resources. So trust your gut to help you choose the best supplier for your business.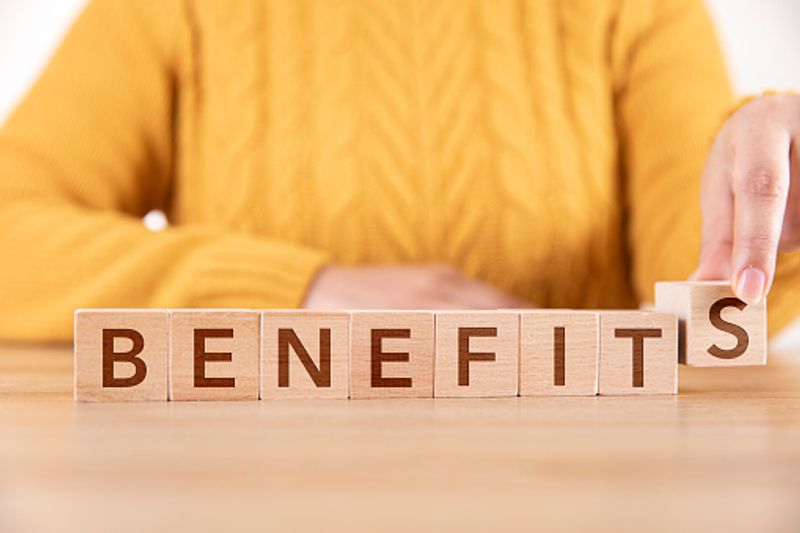 Benefits of Having Amazon FBA Suppliers
Thinking about benefits could excite your mood as an Amazon seller because that's what you are all aiming for in starting a business. Although you can sell on Amazon without having to enroll in the FBA program, there are a lot of benefits on considering this too. Here are some of it:
Enhanced Amount of Profits
In selling online, increased sales and profit margins are everyone's desires. Having an Amazon FBA supplier guarantees you as a seller that there are no hidden additional fees or commissions. This is because Amazon is already gaining profits through their site from the seller who uses Amazon FBA. 
In addition, using an Amazon FBA supplier can help improve your delivery times and customer service and give you access to Amazon's extensive distribution network. So if you're looking for ways to boost your profit margin, using an Amazon FBA supplier may be the answer.
Increased Efficiency
One of the greatest benefits of enrolling in Amazon FBA is increased efficiency. They will handle all the shipping and fulfillment logistics to free up your time to concentrate on other areas of your business.
In addition, partnering with Amazon FBA suppliers give peace of mind to every seller they are collaborating with and gives satisfying service through the security and safety shipment process for your business.
Flexibility
Another significant advantage of using FBA is the freedom it provides; freedom from limited time and being caged in one box of being an Amazon seller. If you have a mobile internet connection, you can work anywhere and anytime as long as you have resources on your hand. 
As a result, you can launch and manage an FBA business from anywhere! Do you only have spare time on the weekends and in the evenings? That is an excellent time to work with FBA. Then, you are free to maintain your routine and work on your FBA business whenever it is most convenient.
Provides Storage Space
Storage space for every Amazon seller can be challenging if they don't have a place to provide. Because you might have products taking up valuable space in your home, and you might worry about running out of space. 
With an Amazon FBA, you can also access a huge network of warehouses across the country, so you can easily store your products for their safety. This way, you'll have more space in your home without worrying about running out of storage space. Furthermore, since Amazon has warehouses worldwide, you can select the most convenient location for you. So this is a great option especially if you've just taken in an expansion.
Risk Management
One of the most important benefits of having Amazon FBA is their risk management. For one thing, it can help to protect your inventory from loss or damage while keeping your business compliant with Amazon's rules and regulations. 
This feature can also help you avoid potential liabilities and reduce the costs of doing business on Amazon. By taking steps to manage the risks associated with Amazon FBA, you can help ensure your business's success.
Final Thought
Always remember that one of the keys to starting a profitable Amazon FBA wholesale business is choosing the right supplier. Even if you have a great marketing strategy, your business won't be successful without a good product. So before you list them on Amazon, make sure these are of high quality and marketed to be up to par with your customers' expectations.