Do you know how many fruits start with F? Most probably Figs and Fuji apples come to your mind at first when thinking of the question, then you'll stuck… Here is the list of 18+ fruits that begins with Letter F and their pictures and explanations.
Fig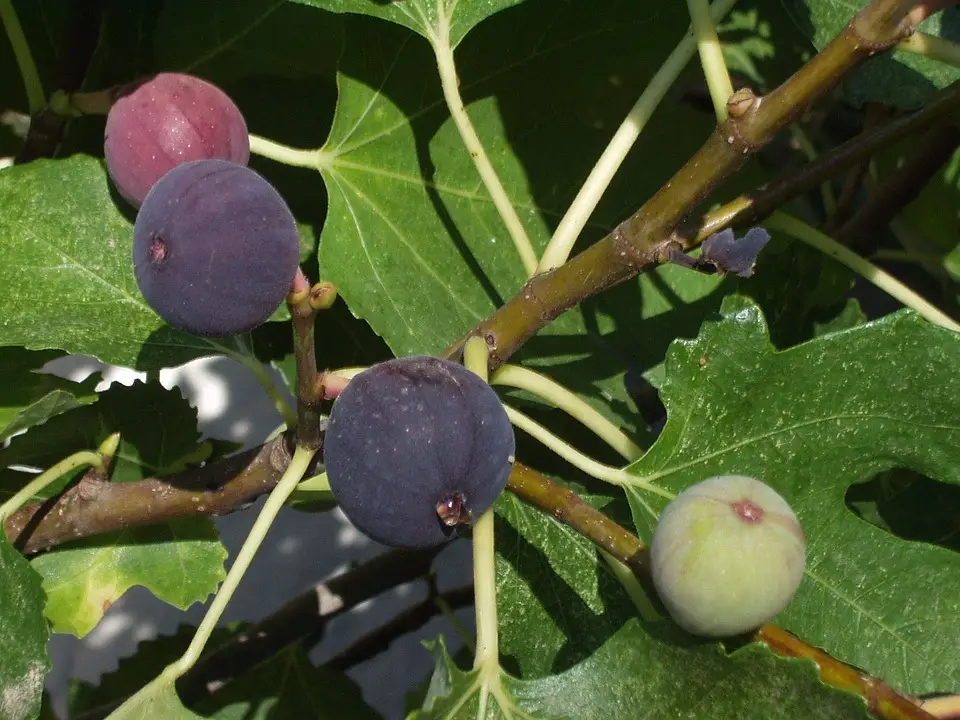 Figs are native to the Mediterranean and western Asia. Fig is a good source of dietary fiber. It can be eaten fresh or dried, or cooked into jam, rolls, biscuits, and other treats. The majority of commercial production of figs is in dried and processed forms because ripe fresh fruit cannot store well.
Raw figs are mostly composed of water and carbs, with little protein, fat, or vitamin content.  
Fuji Apple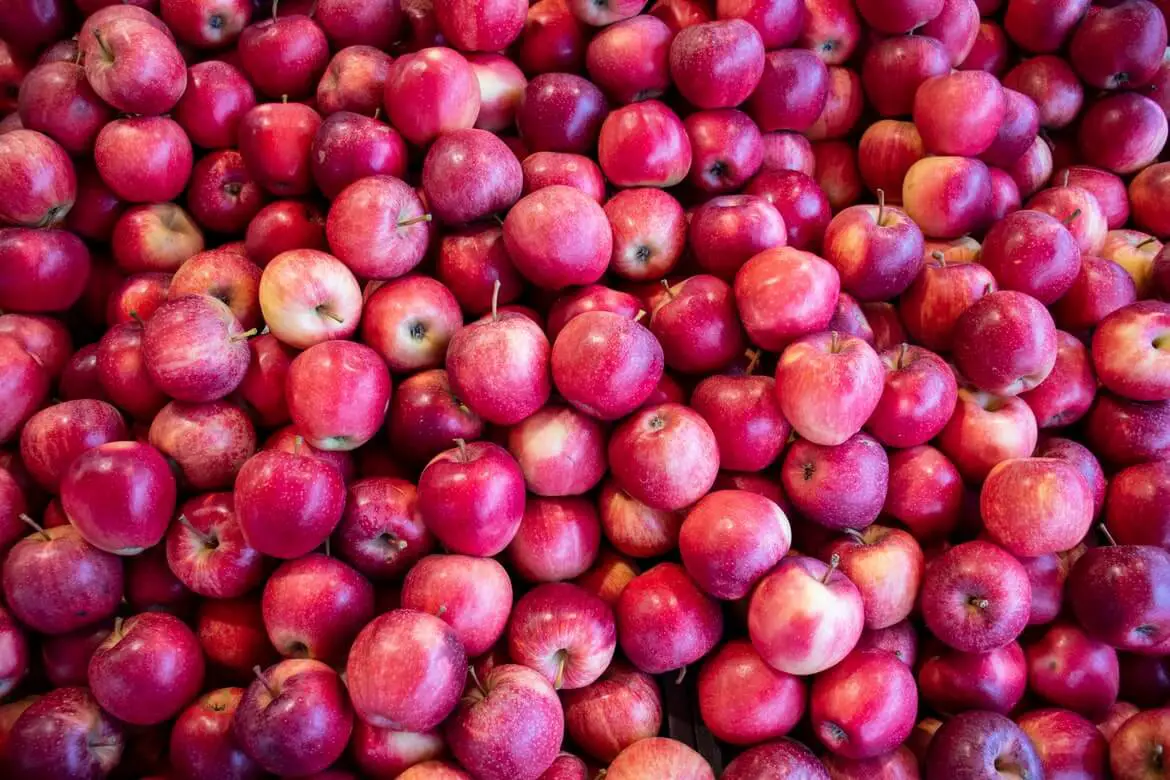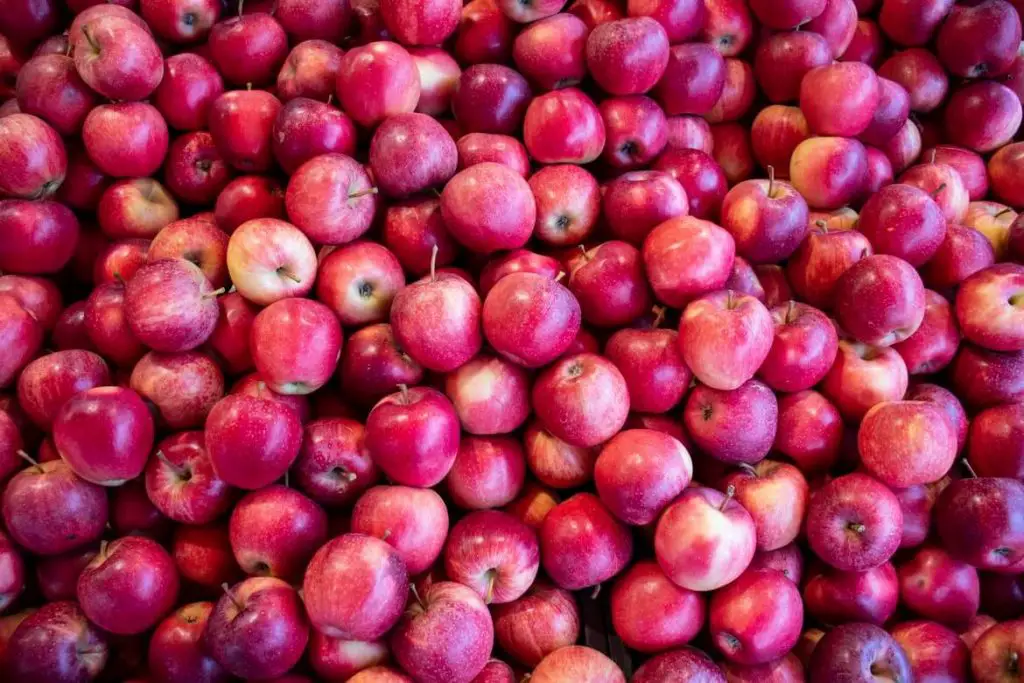 The Fuji apple is a cross between two American apple varieties – Ralls Janet and Red Delicious. It is one of the 9 most popular apple cultivars in the United States due to its sweet flavor and firmness. Fuji apples are bi-colored, commonly striped with yellow and red.  
Farkleberry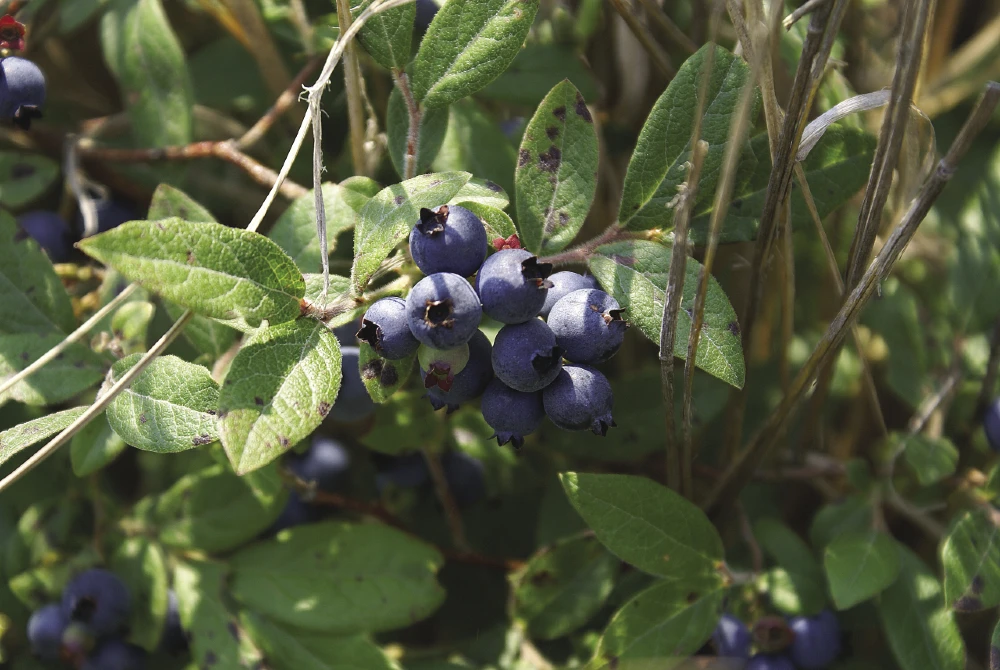 Image Source
Farkleberry has a good flavor but a tart taste. It can be used to make jams and jellies. They're small, around the size of your little fingertip. 
Fazli Mango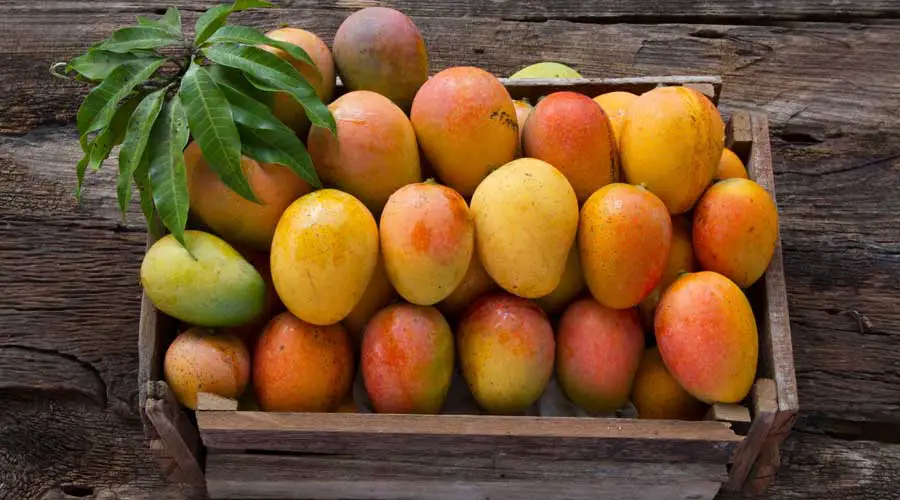 Image Source
Fazli mango is primarily grown in Bangladesh and the Indian state of West Bengal. Fazlis are commonly used in jams and pickles in India. 
The fruit has a light-yellow color, tastes sweet with a juicy yet firm flesh, and a pleasant smell. The fiber in this variety of mango is less. This ripen mango is large in size and the weight can be 700g – 1500g.
Fascell Mango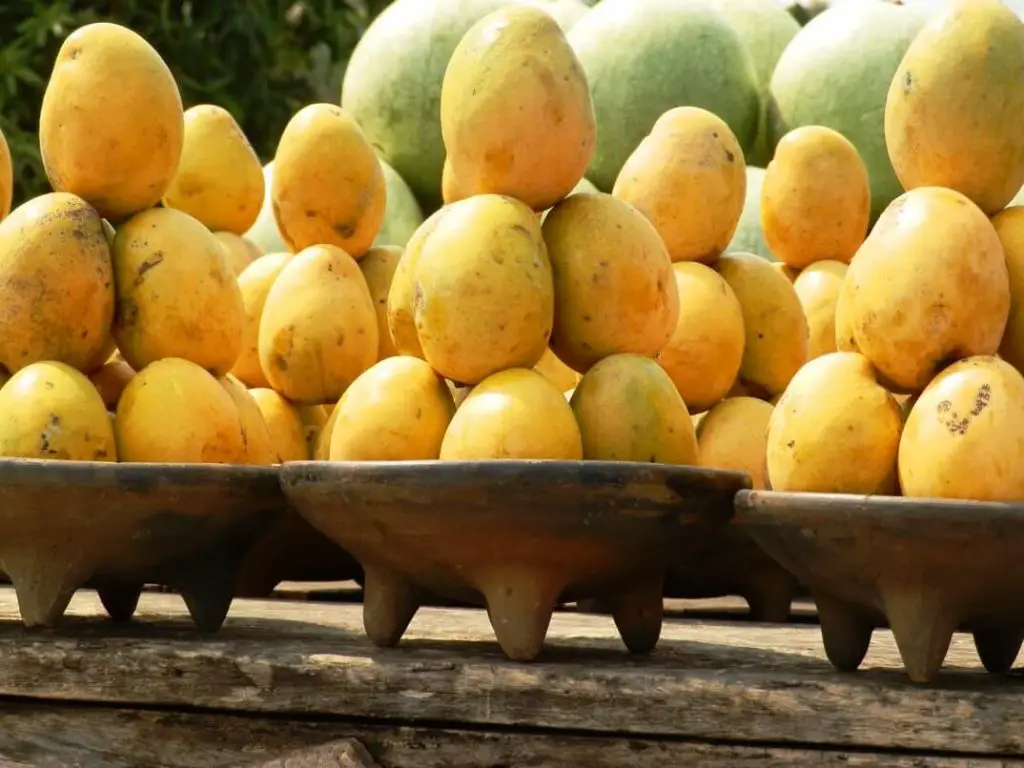 Fascell Mango originates from Florida's state, and the name comes from Michael Fascell,  the first person who planted it. Fascell Mango tastes very fruity, with hints of lime and honeydew melon in the aftertaste. It can be eaten raw or used as a flavor additive or condiment.
False Mastic Fruit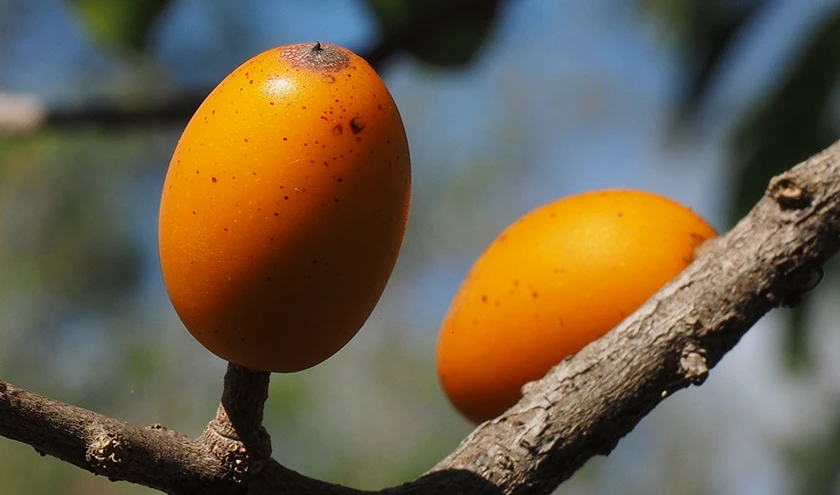 Image Source
False mastic fruit is a small fruit with a color of yellow and orange. It has an unpleasant gummy taste due to the gummy pulp inside it. And due to this characteristic, it was once used as glue and your lips may stick together after eating. 
Fairchild Tangerine Fruit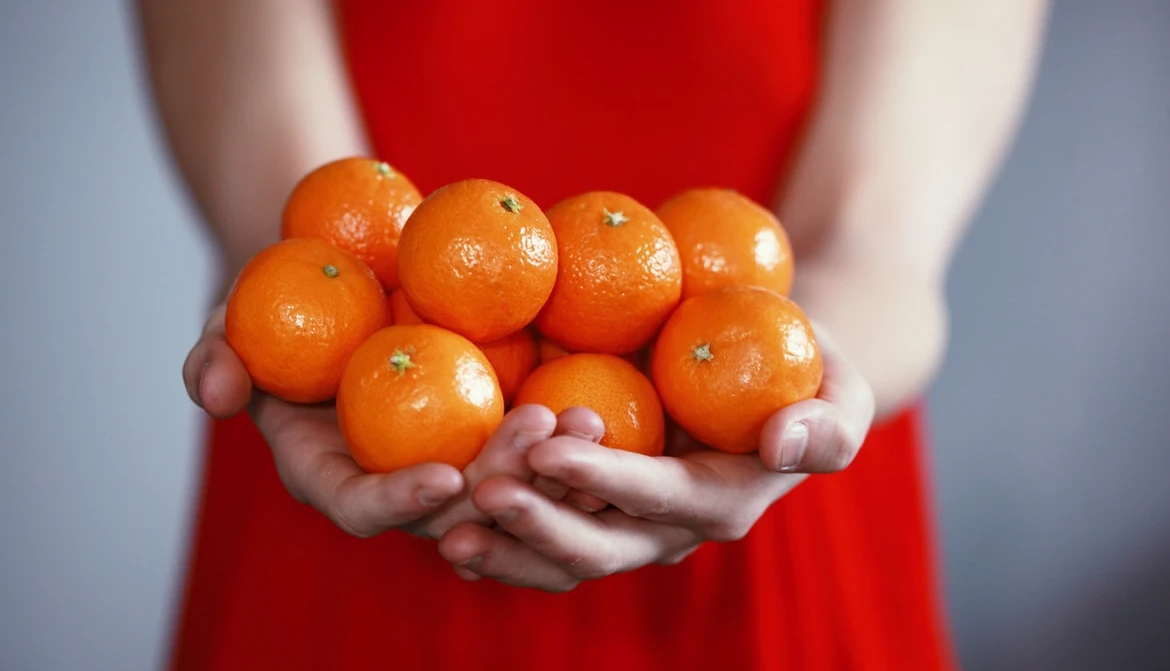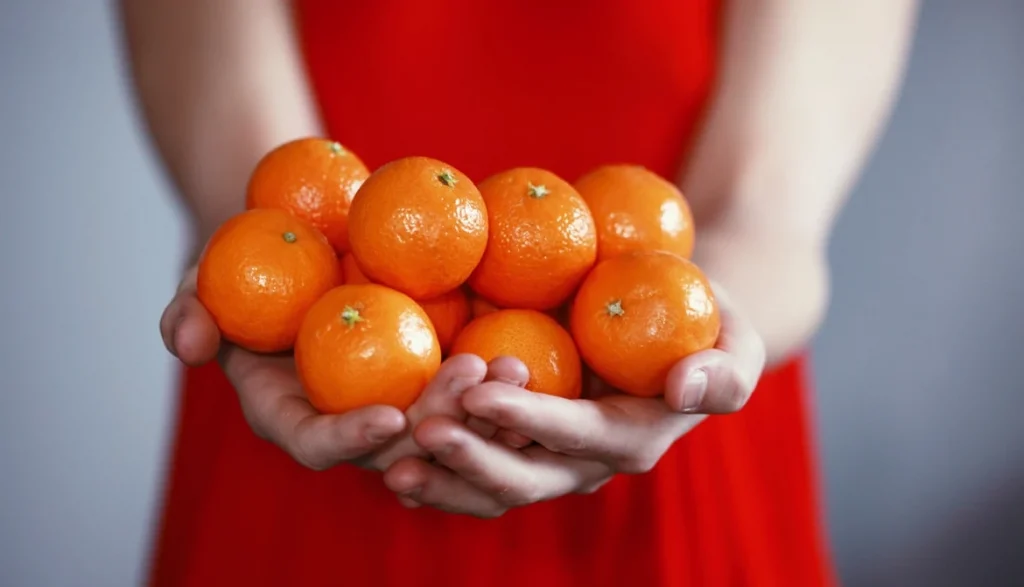 Fairchild tangerine is a cross between a Clementine mandarin and an Orlando tangelo. The fruit is dark orange rind and hard to peel, contains many seeds, and the flesh is quite juicy and tastes sweet. 
Feijoa Fruit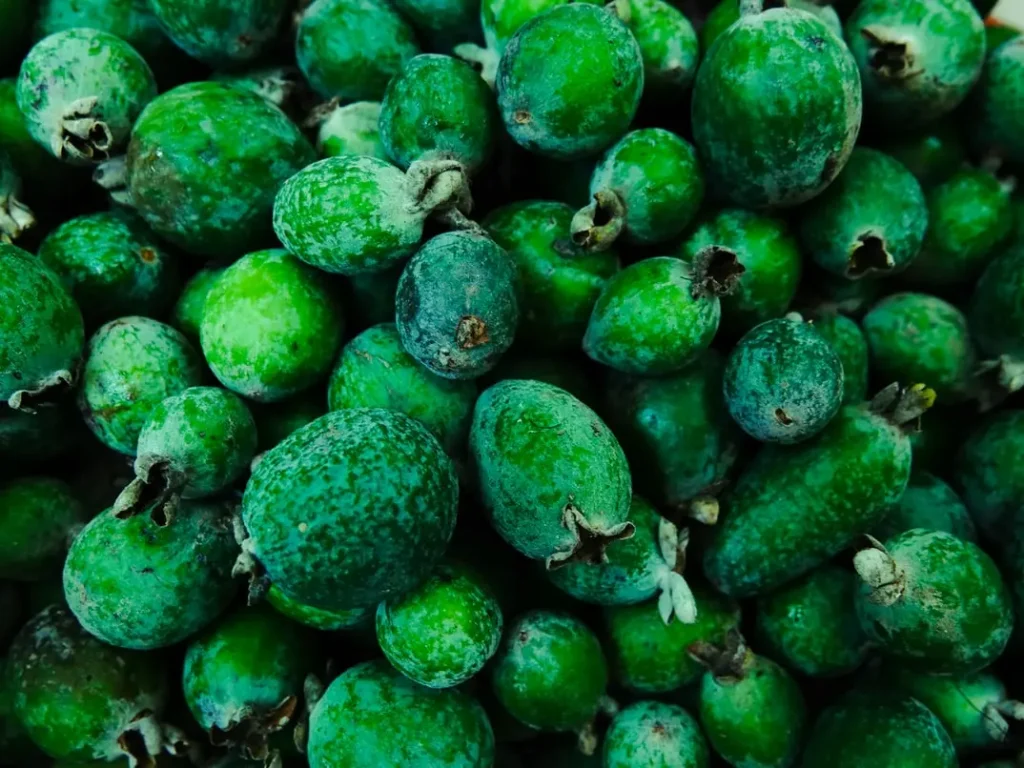 Feijoa is native to South America. The fruit ripens in autumn, the color is green and the size is similar to a chicken egg. It tastes sweet, like pineapple, apple, and mint. The flesh is juicy and with an aromatic flavor.
Fe'i Banana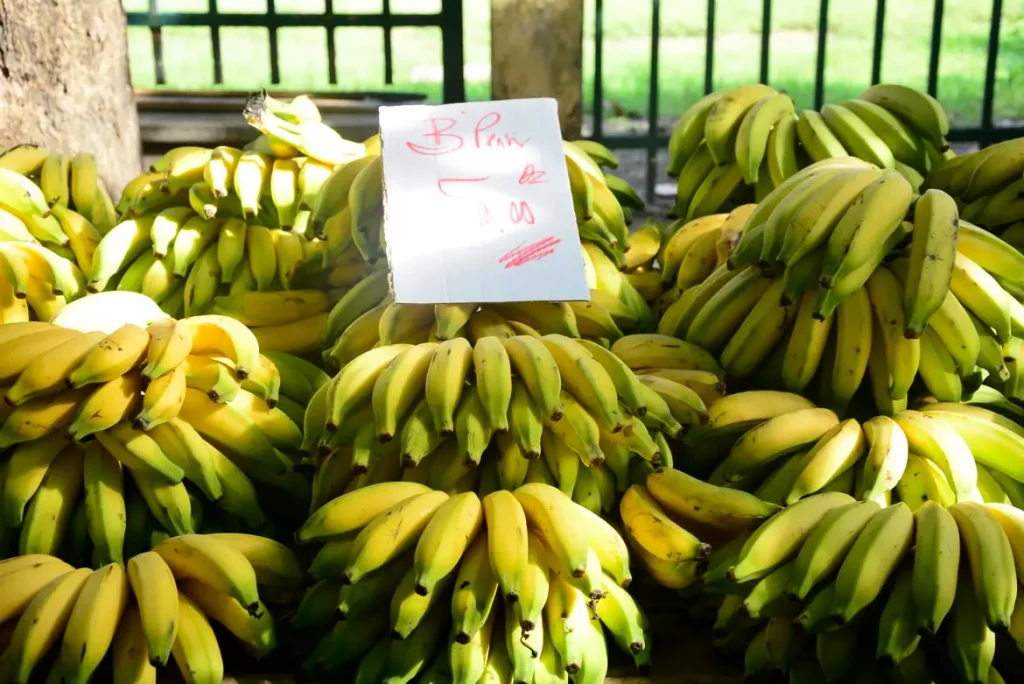 Fe'i banana is used mainly after cooked rather than eaten raw due to the unpleasantly astringent. It is different from other bananas in appearance, with the skins orange to red in color with yellow or orange flesh inside. 
Finger Lime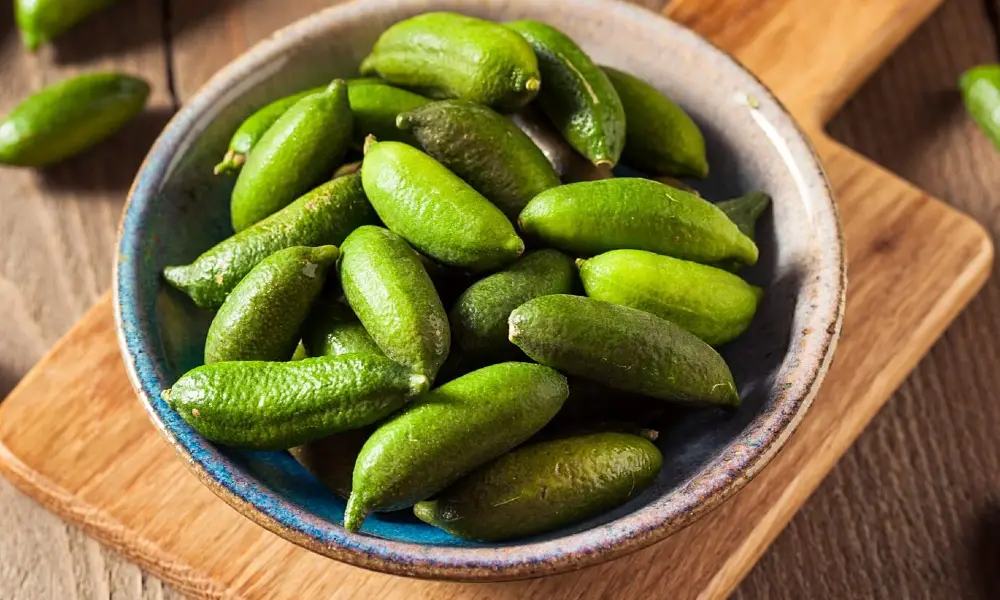 Image Source
Finger limes are the fruit of a Finger Lime Tree, fruits grow in clusters. It is native to Australia, and the name comes from its finger-like shape. The fruit juice is acidic and similar to that of a lime. The fruit can be used to make marmalade and pickles, and the peel can be dried and used as a flavoring spice.
Five Flavor Berry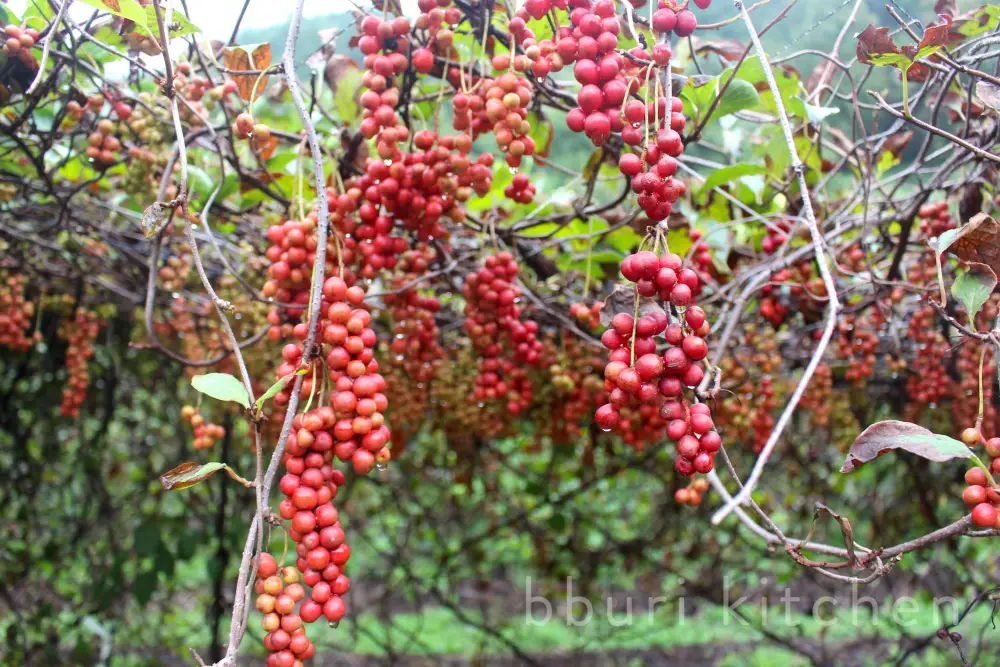 Image Source
Schisandra chinensis is a vine plant native to forests of Northern China and the Russian Far East and Korea. Its fruit is called five flavor berry because the taste can be described as the combination of 5 tastes: sour, sweet, bitter, salty, and pungent. Five flavor berry is commonly used in eastern medicines. 
Fibrous Satinash Fruit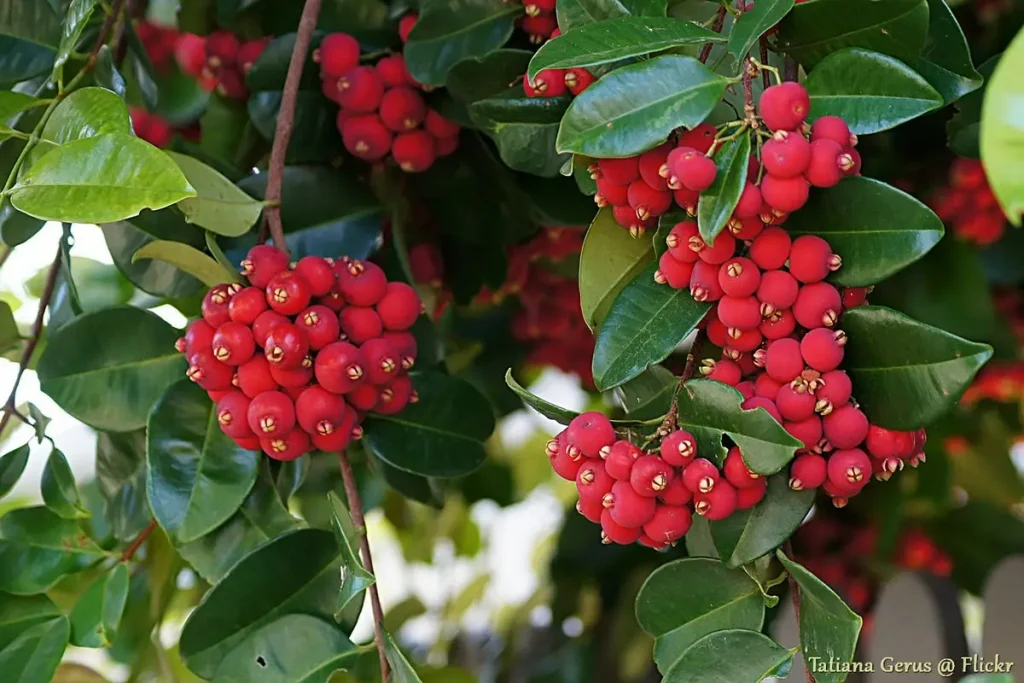 Image Source
Fibrous Satinash Fruit also known as small red apple, is Native to monsoon forests of Indonesia. the fruit can be used to make jams and confectionery due to its sour taste.
Florida Strangler Fig Fruit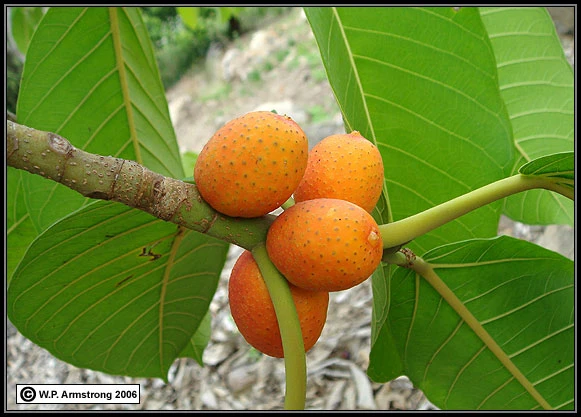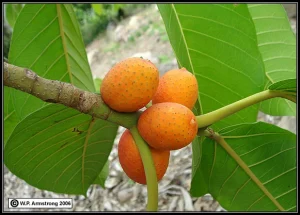 Image Source
Florida Strangler Fig Fruit is also called golden figs (it turns to golden yellow when it ripens). It was used for food by the Native Americans and early settlers in Florida. The fruit tastes a slight sweet with nutty and buttery, can also be used to make rose-colored dye. 
Flatwoods Plum Fruit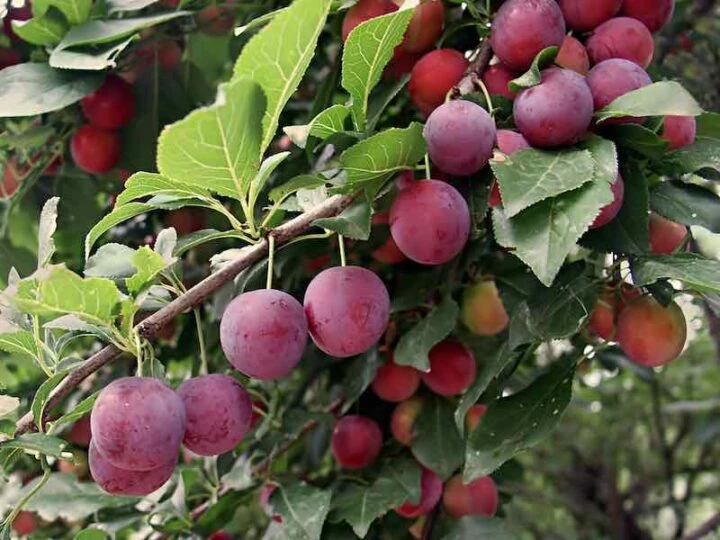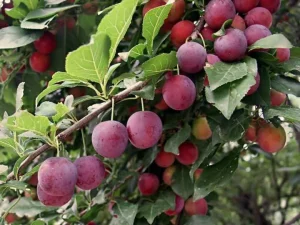 Image Source
Flatwoods plum grows in wild. The fruits are round and purple, mature in August–October and contain hydrogen cyanide, which makes the fruit taste too bitter or tart, like a fresh almond. Flatwood plums fruits can be used to make jellies and jams. 
Florida Cherry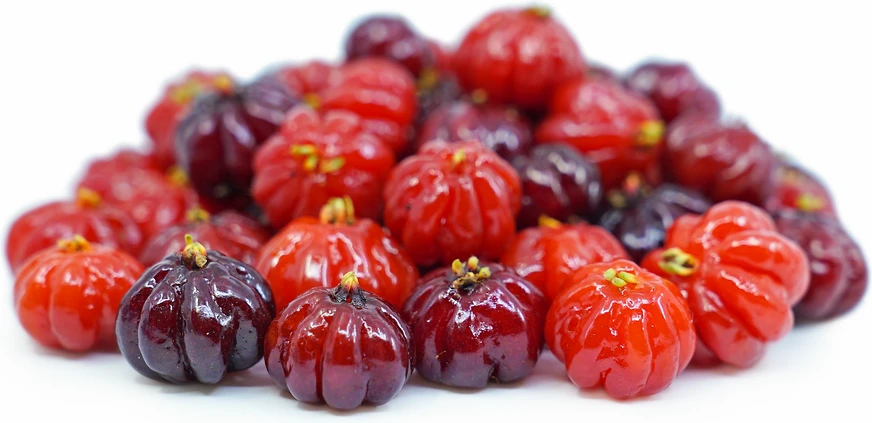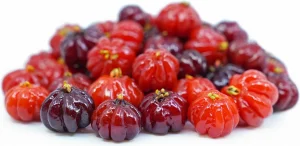 Image Source
Florida cherry is high in vitamin C, with a red and orange appearance like a small pumpkin. It is quite sweet when turns darker red to the black range, while the taste is tart from the color green to orange. It can be used as a flavoring and base for jams and jellies. 
Forest Strawberries Fruit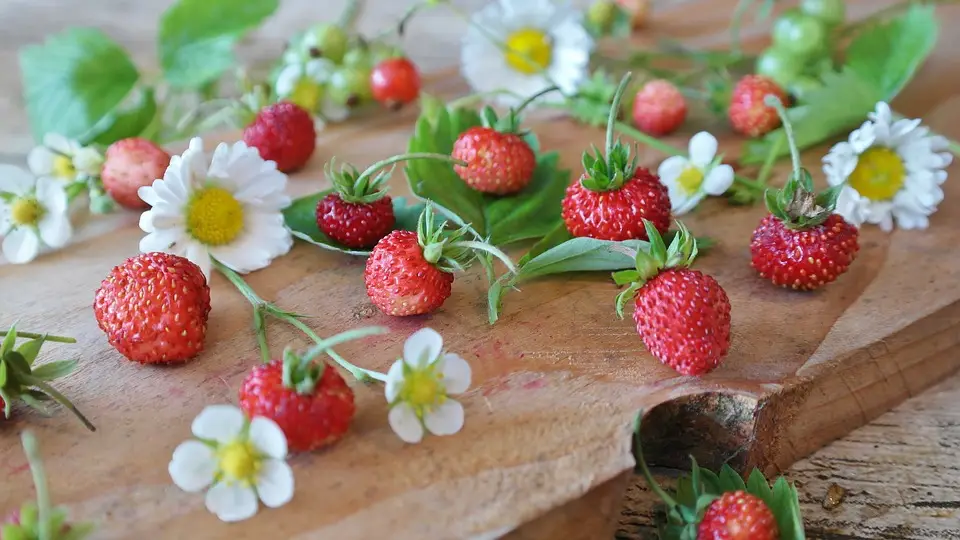 Forest Strawberries is also known as wild strawberry. With the red color and tastes very sweet. The fruit is high in Vitamin C and fiber. 
Fox Grape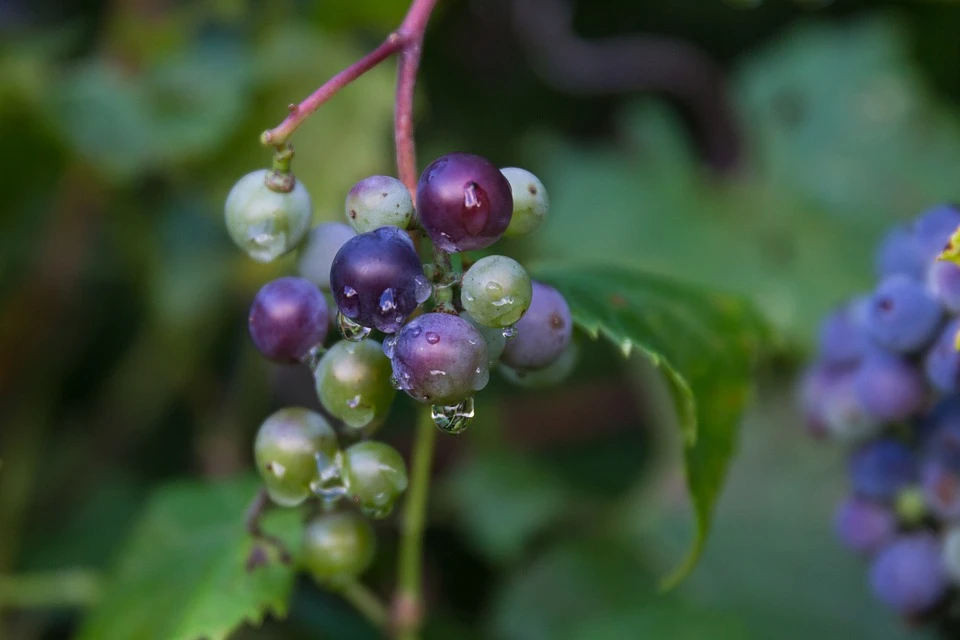 The color of Fox Grape is dark purple, with almost black skin. Its advantage to make wine than European wine grape Vitis vinifera is its "slip-skin" characteristic that allows the skin of the grape easily slip off when squeezed. 
The "Fox" means the strong, earthy aromas characteristic of the grapes, that can be distinct from flavors of the European viniferous wines.
Fukushu Kumquat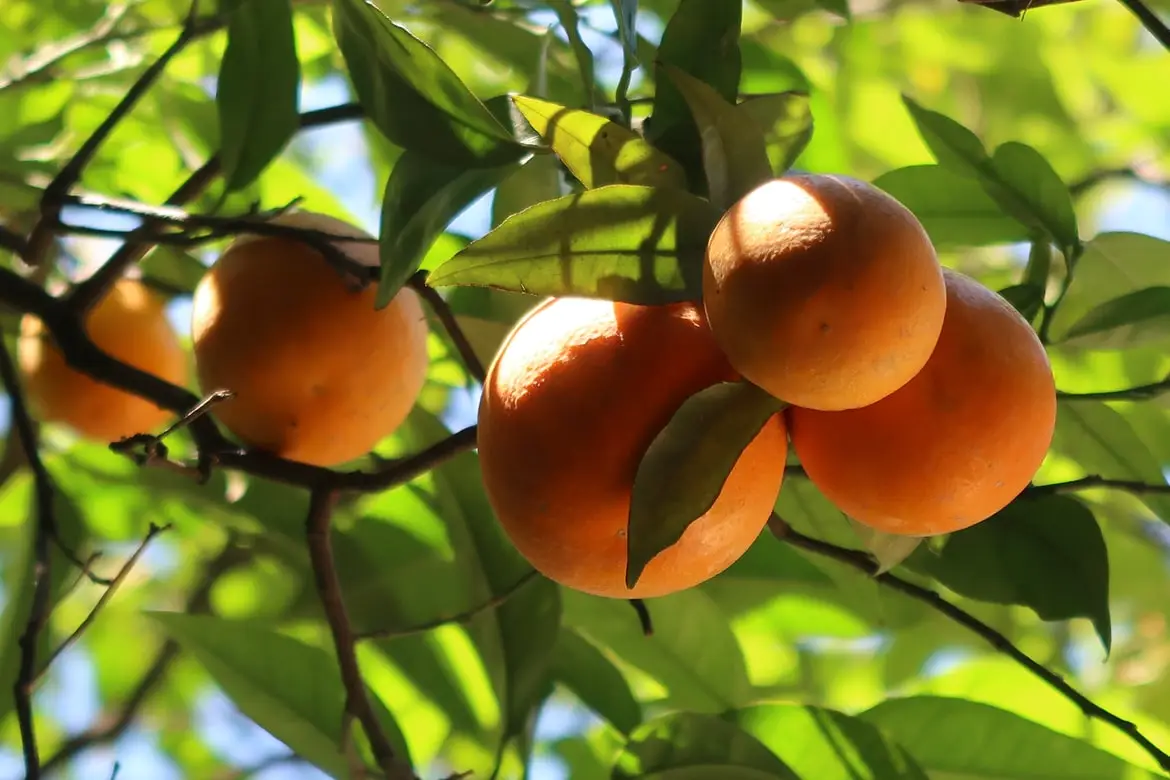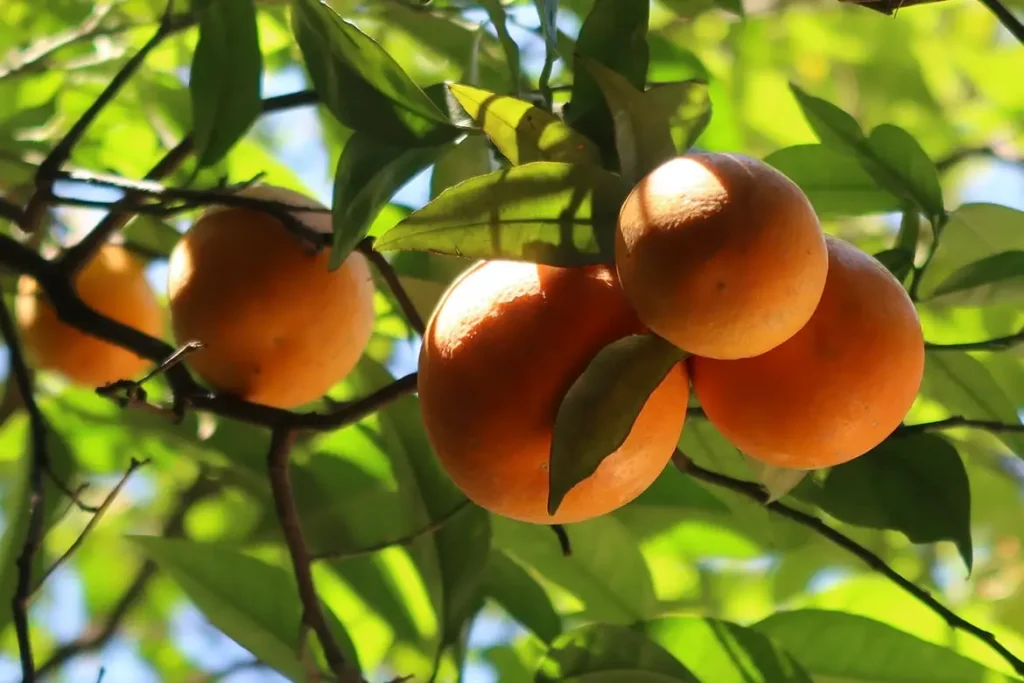 Fukushu kumquat is also known as Jiangsu kumquat. The fruit is bright orange and the flesh is orange, acidic, and contains a few seeds. It can be made into jelly and marmalade. 
Others
False Jabotica

False Mangosteen

Field Nance

Figian Longan

Filbert

Florentine Citron

Florida Evergreen Blueberry

Florida Gooseberry

…
Final Thought
How many of these F fruits names have you figured out? Try to find more fruit that starts with F if you would like to.
See also: