Whether you've been on the job force for years now or just now dipping your toes into choosing a career, one thing is certain: choosing a career aligned with your passion is one of the best things you could do for yourself. How do you discover your passion? 
Here are some tips to help you discover your passion so that you choose a career that will bring job satisfaction to your life: 
1. Think About Your Interests
If you're interested in dentistry or appreciate creative aspects of artistic careers, consider what interests you most and pursue a dental assistant program or an art course.
While this may not always be a sign of the career path you should take, think about the things that make you happy. If you're already interested in something, it could make learning and pursuing a career much easier.
Sometimes your hobbies can become a career or a lucrative side hustle. Many people make a living or some extra cash by flipping furniture or selling their art in various ways on popular online shops. The possibilities to make money are endless, and there's a high chance you can turn your hobby into something that generates income.
2. Think About Your Skills
Apart from your interests, do you have any relevant skills that could advance your career? If so, consider how you could use your skills to make money. You may be great at crafting content with words, and a career as an SEO specialist, content creator, or journalist could be right for you.
You may be talented with music and audio creation, and sound design or a music career could be in your future. As you define your talent, seek ways to turn that skill into a career that could take you places. 
3. Take Time Trying Things Out
If you're thinking about what you'd like to pursue but find it hard to pinpoint one specific thing, you may want to try some things out. Although this may not be entirely possible with some careers where you couldn't even give it a shot without years of studying, you can at least explore courses or internships that will allow you to get a feel for different fields as you strive to determine your passion. 
Some people spend years in different types of jobs on their path toward discovering their passion, so don't be worried if you have to try and try again to discover what you want to do. 
4. Seek Career Counseling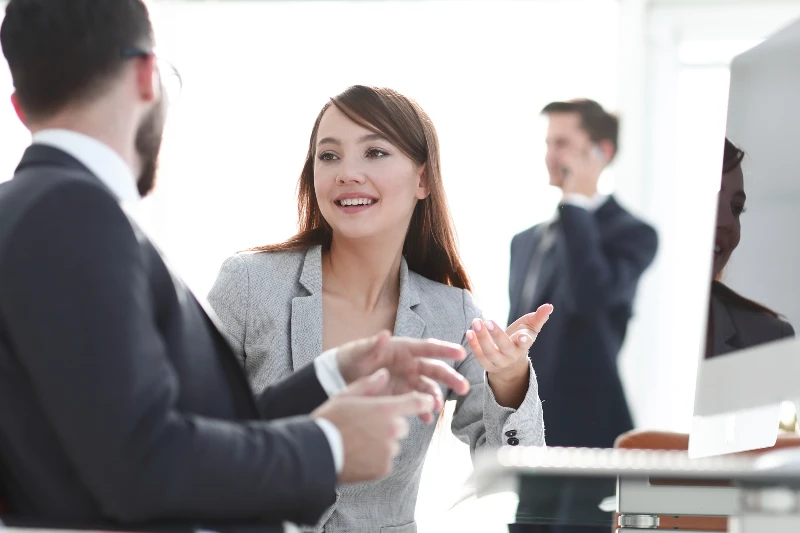 If you're young and are thinking about what you want to study, you could benefit from career counseling before committing to a college program. Or if you're already in the workforce but still don't know what makes you tick, a career coach can help you discover the best option for your interests and needs.
Sometimes, it helps to have an outside perspective when choosing your lifestyle and money. We can often be narrow-sighted when it comes to our own lives and the best choices for us. Having someone look in from an outside perspective can help ensure we take a closer look at alternatives we may have never thought of on our own.
5. Think About Your Values
The right career for you is aligned with your values. Maybe you care deeply about immigration and youth. You could pursue a career that helps you work in this area to make a difference. You can inspire the world through creative outlets. You could start working towards a career in the specific creative area you excel in.
Final Thought
Choosing a career path that could potentially impact your life in big ways is a decision that shouldn't be taken lightly. While you want to make money, choosing your career based solely on the salary could lead you to dissatisfaction. Discover your passion, and don't be afraid to pursue it.