Are you trying to reconnect with an old classmate? It can be tricky to get back in touch with someone you haven't spoken to in years, but it's far from impossible. With the right approach, you can easily rekindle a friendship and catch up on the years you've been apart. 
In this article, we'll explore the best ways to get back in touch with a former classmate. Keep reading to learn more.
1. Use a People Search Engine
A great way to reconnect with former classmates is to first find them using a search engine. With the help of social media, people search engines, alumni websites, and other resources, you can find people online and get back in touch with someone you haven't seen or heard from in years. 
The first step is to do some research into your former classmate's name and see what comes up. Start by searching for their full name on popular search engines. If the person is active online, it should be relatively easy to find them. You may even come across old photos or posts that will jog your memory about shared experiences from school days gone by.
If there isn't any luck finding information this way, try using a specialized search engine that specializes in collecting public records and personal data like addresses and phone numbers. These databases are constantly being updated so if you don't have success right away keep trying periodically over time to see if new information has been added. 
Alumni pages for schools also often feature contact information for graduates, so searching through those might be another option worth exploring, too.
2. Join Online Class Reunions or Communities
Joining an online class reunion or community is a great way to get back in touch with former classmates. With the advent of social media, it has never been easier for people to reunite and reminisce about their shared experiences from school days. 
Online communities offer members the opportunity to reconnect with old friends, share stories and photos, discuss current events in the world today, and even plan real-life meetups. Whether you are looking for someone you haven't seen in years or just want to connect with classmates who live nearby, these networks provide an easy way to locate those individuals and start conversations.
Most schools will have an official alumni page on a social platform such as Facebook or LinkedIn that allow you to join your graduating year group or former clubs/teams/societies that you were involved in during your time at school. This makes it simple for everyone within this network of peers to stay connected no matter where they are living now. 
The key benefit of joining one of these groups is that it allows users access to a larger pool of potential contacts than if they were just searching through individual profiles on their own, meaning more opportunities for finding old friends. 
Additionally, many sites also provide tools like message boards where members can post messages about upcoming reunions or other events related to their alma mater which can help make tracking down lost connections much easier. But this may not work out if the person you're looking for doesn't use social media.
3. Write an Engaging Message and Catch Up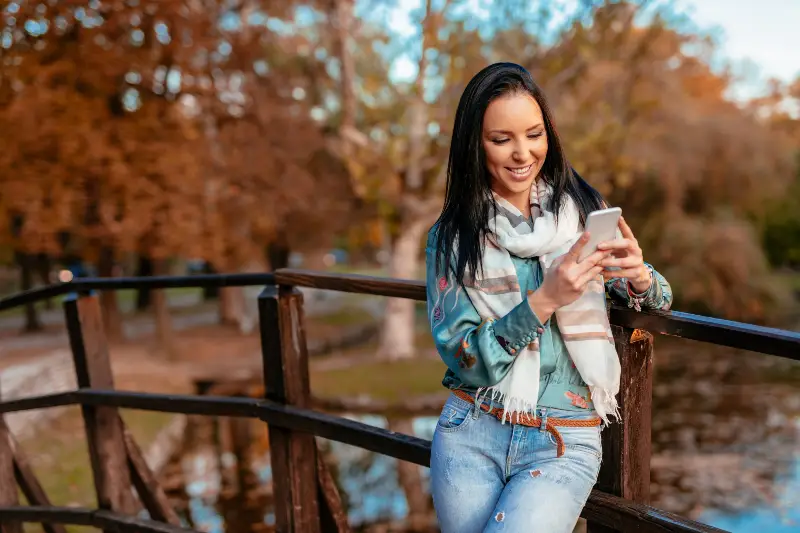 Once you've found them, you will want to craft just the right message. Crafting an engaging message when getting back in touch with a former classmate can be daunting, but it is important to ensure that your message appeals to the person you are contacting. 
The key is to make sure that the message provides enough detail about what you have been up to and why you would like to reconnect without coming off as too forward or intrusive. 
Begin by introducing yourself, making sure your name is familiar if possible. It's also important not to appear desperate for attention, rather focus on expressing genuine interest in hearing from them and catching up on what they have been doing since high school or college. 
Make sure your request doesn't sound like a sales pitch either, instead, try emphasizing how much you enjoyed their company before and how great it would be for both of you if you could reconnect now.
Be sure not just to ask questions, but also provide some information about yourself as well so they know why exactly this connection matters and where it originated from originally. If there's something specific that has made them stand out in your mind over time, such as activities or interests that connected the two of you, feel free to mention those details too.
Final Thought
Overall, staying in touch with former classmates is an important part of maintaining lifelong relationships and staying connected with the past.