A robust online presence is essential to the success of a digital marketing strategy. Investing in Google Ads is the best way to get your business all over the Internet.
According to Statista, Google ranks first among America's most visited multi-platform web properties. It's not surprising as the leading search engine provider in the country generates over 270 million visits per day.
In this post, you'll get acquainted with everything you need to know about Google Ads—from setting up an account to answering the most frequently asked questions.
A Checklist to Setting Up Google Ads
Beginnings are usually the hardest (not to mention the scariest). You may feel clueless about what actions to take. Don't fret! You need not be an IT expert to get started with Google Ads. Here's a step-by-step guide to keeping you on track:
1. Learn Basic Terms
Some terminologies may be simple to some. However, if you're not familiar with them, they become jargon to you. To get started with Google Ads, you should be familiar with its basic terms. Otherwise, you'd get lost in translation and find Google Ads difficult and unbeneficial. 
Some basic terms to master are the following:
Keywords

are words or phrases typed into the Google search bar that trigger your ad to appear.

Quality score

is one of the metrics that determine the position of your ad.

Bid

is the maximum amount you're willing to pay when someone clicks on your ad.

Cost per click (CPC)

is the actual amount you pay when someone clicks on your ad.

Conversion

happens when the user who clicks on your ad performs your desired action (e.g., make a purchase, sign up for a newsletter, or send an e-mail).

Ad rank

is a metric that identifies where your ad will show up on a page relative to other ads or whether your ad will show at all.
2. Create an Account
Google Ads account structure lets you control how your ad will be triggered and when and where you want it to appear. It would be best to break down your products or services into categories and base your account structure on those.
A Google Ads account has two levels of organization. The higher level consists of campaigns, while ad groups make up the lower level. Here's what an organized Google Ads account would look like:
Shoe Campaign 

Ad Group 1: Heels

Ad Group 2: Flats

Ad Group 3: Sneakers

Ad Group 4: Men's Footwear

Ad Group 5: Women's Footwear
3. Set a Budget
Find the "Budget" column and click the pencil icon. Enter an average daily budget that makes sense for your brand, strategy, and goals. After deciding on your budget, click save. If you're unsure about the budget, you can also browse the recommended budgets that Google shows based on previous successful transactions.
4. Pick Keywords
The best keywords will funnel interested people into your landing pages. Aside from being relevant to your target audience, the keywords should also be timely. Some keywords can be popular for a specific time frame or event. You can utilize Google Keyword Planner to see a bunch of suggested keywords for free.
5. Set Landing Pages
A good landing page is compelling without being overbearing. It contains the necessary links and keywords that make it easier for Google to rank in web searches. It should also be visually appealing to entice potential clients to purchase or perform other activities.
6. Choose Devices
Some devices can sell your ads better than others. If you designed a marketing campaign for phones or tablets instead of desktops, change the setting by clicking "Devices" in the page menu.
7. Start Writing Ads
Write ad copies that speak the truth about your brand. Ensure that the essence of the ad embodies your products and services to create a genuine connection with potential clients. Before posting, review every sentence and edit grammatical errors.
8. Connect to Google Analytics
Google Ads has a sister app that helps users study the behavior of their advertisements: Google Analytics. It's a free platform for tracking and reporting website traffic. Note that Google Ads is still usable without the presence of Google Analytics. 
Frequently Asked Questions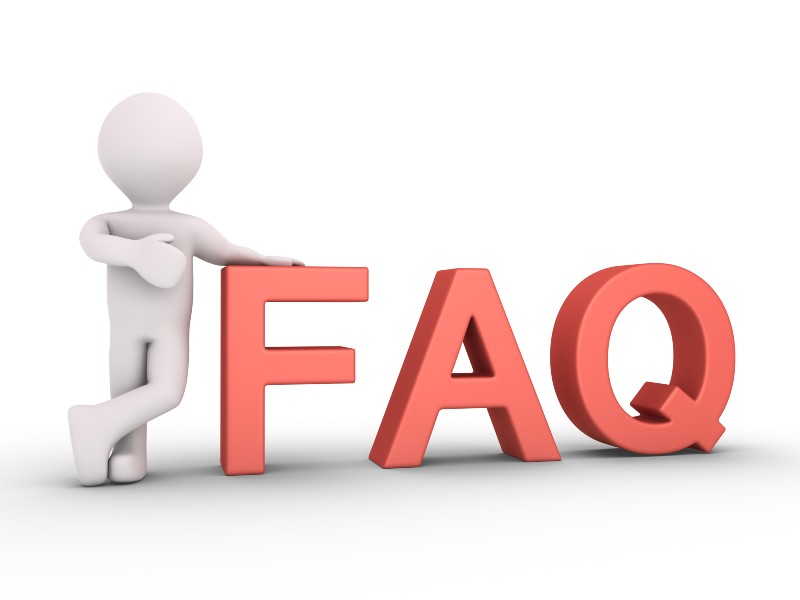 Here are some of the most frequently asked questions about Google Ads:
What is Google Ads?
Google Ads is a digital advertising platform where users bid for Google to feature their marketing posts on Google search results, mobile apps, videos, and websites of Google search partners. It offers its services through a pay-per-click (PPC) pricing model. Google developed this platform and first released it in October 2000.
Why should you advertise on Google Ads?
Besides its popularity and global reach, Google Ads is an outstanding marketing tool that helps anyone drive internet traffic into their digital platforms. It has features that create the following benefits for users:
Targeted marketing
Google Ads harnesses intent or the information that Internet users are specifically looking for at the moment. Google Ads then positions your ad to search results relevant to your product and service offerings to increase chances of engagement and sales.
Customizable
The general goal of marketing ads is to generate profit, but companies have different needs and want. Thankfully, Google Ads is customizable in multiple aspects, such as geographic range, demographics, price, marketing activity, and so much more. 
Full control
Google Ads gives free rein to users on how and when their campaign would operate. With proper training, anyone can reach out to target audiences within a short period and maximize every resource available.
User-friendly
Google Ads can be tricky to operate initially, but it's designed to be user-friendly. Every page has easy-to-understand instructions that correspond to the options users can explore. Whenever you make changes, there are also prompts that double checks whether you're intentionally making said adjustments or not.
Multiple bidding strategies
Google Ads has three main bidding strategies to raise ROI: CPC bidding, CPM bidding, and CPA building. Each strategy has different purposes, such as building site traffic, establishing brand awareness, and generating more conversions.
How does Google Ads work?
Google Ad users bid on their desired keywords and compete with others targeting the same terms. Users can put a maximum daily bid or the final amount they're willing to pay for a keyword per day. Google will only accept bids higher than a user's cost per click value, and the highest bidder will get the ad placement.
Google will then compare the winning bid's value to the Quality Score of the advertiser's ads, keywords, and landing pages. Afterward, the advertiser will receive an assessment score of 1 to 10. A high score rank will bump an advertiser's ranking on the search results page. 
Getting featured in the first few pages of Google would help increase engagement. The pay-per-click (PPC) model operates when the ad placement gains clicks. The advertiser will pay Google for every click the ad gains during a search campaign. 
What are the types of Google Ads?
Google ads come in 9 different types. Each one is ideal for specific marketing strategies.
Standard Text Ads or Expanded Text Ads (ETAs)
ETAs can contain up to three headlines and two descriptions. These paragraphs include "extensions," which may contain contact details like phone numbers and web links. It's one of the most basic yet effective types of Google ad.
Responsive Search Ads (RSAs)
RSAs are longer versions of ETAs. They offer up to 15 headlines and 4 descriptions. As a result, an ad gains a more expansive reach and becomes capable of A/B testing without creating separate ads.
Dynamic Search Ads (DSAs)
DSAs are automated ads. They populate search ads along with the content from the advertiser's website.
Image Ads
Image ads turn up on the Google Display Network. They're most visible on Google's partner websites, mostly visited by the designated target audience. Others call them display ads because of how they have been placed on the Internet.
App Promotion Ads
These apps function to promote the download and usage of apps. Google typically spreads these ads through non-desktop devices like mobile phones and tablets.
Video Ads
These ads are often present on video platforms, especially on YouTube. It may be one of the most expensive ads, but it generates the highest ROI.
Product Shopping Ads
These ads are online store listings. They feature a product, its image, price, and other necessary details. Clicking on it often leads to an online merchant store.
Showcase Shopping Ads
Compared to product shopping ads, showcase shopping ads are not as specific and aggressive. Instead of extensive product details, users could browse products related to the first one featured before clicking on the original advertisement.
Call-Only Ads
Call-only ads resemble text ads but are more aggressive. Clicking on the ads entices the clicker to call the company behind the ad.
How much does Google Ads cost?
There's no definite price for every Google advertisement. As mentioned earlier, Google runs on a PPC model and earns depending on the number of clicks from Internet users. Instead of an exact amount, it's more reasonable to have an estimate. For example, mid-sized companies spend around $7,000 – $30,000 monthly on Google Ads. 
What method is best for Google Ads bidding optimization?
Google Ads has no one-size-fits-all strategy. When it comes to bidding, it's crucial to determine the main purpose. Every purpose, such as traffic generation and increasing brand awareness, may require different strategies to be successful. Matching your goals and strategies is important to avoid making unnecessary costs. 
What metrics and reports to focus on for Google Ads reporting?
Here are some of the metrics you should regularly observe to gain transparency over Google Ads:
Impressions

Total clicks

Clicks by campaign

Cost per click

Ad quality score

Engagement rates

Average cost per conversion

Return on ad spend
Do not look too intently at a singular metric. Utilize every data to make sense of a bigger picture. 
How to reduce costs and improve performance over time?
Reducing costs relating to Google Ads is a matter of balance and timing. Following these tips would help:
Take advantage of long-tail keywords.

Utilize new match types.

Use unused keyword combinations that still make sense for your brand.

Adjust your bidding strategy from time to time.

Prioritize raising quality scores. 
Final Thought
Google Ads is not something you can master overnight. It requires research, training, and experience. It may involve risks. But when you've practiced, it's easier to make wiser decisions. Proper usage of Google Ads and its features promise exponential ROIs and other forms of success for digital campaigns.